Greetings all. I trust that everyone who has time off around this time of the year is enjoying it. Things are very quiet in the games industry at the moment, now that the mad rush to meet the christmas deadline has passed. But, it's only going to be a month or two before we all start getting ready for the mother of all conferences: E3. I'll be keeping an online diary (I hesitate to call it a blog) in the weeks leading up to and during the bedlam that is the Electronic Entertainment Expo, so keep an eye out for that. Since this will be my first time too, you can experience it through my eyes. Anyway, onto Japan, and we start this week with some numbers.
The Dengeki sales charts have been updated, and the only new entry of interest is Square's Unlimited SaGa, which shifted a healthy, though not spectacular. 196,000 units. Nintendo will be of two minds following the most recent sales figures, with both Pokémon Ruby & Sapphire still selling 150,000-200,000 units per week, while Legend of Zelda: The Wind Waker has already started slowing down. After selling 290,000 copies in the first week, sales have already dropped off to just over 100,000 in the past week. This comes in the wake up critical praise for the game, which saw Shigeru Miyamoto give up the directorial chair to Eiji Aonuma. Hopefully this is not indicative of Japanese gamers shunning a quality game because of the visuals. Check out the list below for the week ending 21 December.
Position; Title (Publisher), Console, Sales this week; Total Sales
1. Pokémon Sapphire (Nintendo), GBA, 225,736, 1,391,612
2. Pokémon Ruby (Nintendo), GBA, 222,836, 1,349,297
3. Unlimited: SaGa (Square), PS2, 196,471, 196,471
6. Legend of Zelda: The Wind Waker (Nintendo), GameCube, 102,614, 396,932
9. Battle Network Rockman EXE 3 (Capcom), GBA, 70,617, 212,475
17. Tales of Destiny 2 (Namco), PS2, 33,539, 736,129
One quick comment here: publishing on the Xbox in Japan seems to be the death knell for the respective games. As mentioned in a previous installment of Japandemonium, Shin Megami Tensei Nine, the latest installment in a popular series, is doing terribly since its debut on Microsoft's collosus. In fact, the game is nowhere to be found on Dengeki's Top 50 list barely three weeks after its release. From Software's O To Gi debuted on last week's chart and only sold 8,500 units. Another high-profile title, Sega's dragon-based shooter Panzer Dragoon Orta debuted at 24th place with only 24,000 units sold. This is surely depressing news for Japanese developers, like Sega, From, Level 5 and others, currently working on titles for the Xbox.
Part of the extensive (and ostensibly unsuccesful) promotional Xbox campaign is the Xbox eXperience 2002 Winter, which came to an end in Akihabara on the weekend of 21-23 December. The tour previously made stops in Hokkaido, Fukuoka, Nagoya, and Osaka, and the Akihabara installment offered much of the same. Gamers on hand had the opportunity try out O To Gi, Shin Megami Tensei Nine, Phantasy Star Online Ep 1 & 2 and numerous other upcoming titles for themselves. Unfortunately for Microsoft, it seems that despite the companies efforts to gain popularity the public is largely ignoring just about all of its recent releases.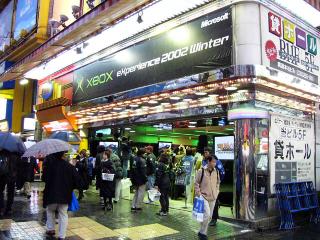 Victor Interactive Software revealed a couple more snippets of info pertaining to the upcoming Harvest Moon: A Wonderful Life. Players can look forward to a sizeable town filled with around 40 characters. More interesting are the three girls that serve as potential brides for the main character. The game is currently penciled in for release some time this winter in Japan, and it has been confirmed for a domestic release.
Another title that is offering similar promises of matrimony is Namco's upcoming Venus & Braves for the PlayStation 2. This game, however, takes the premise a little further. By forming friendships and nurturing these relationships the player will be able to find his one true love. Where the new stuff comes in is that marriage in the game, as in life, often leads to children. The exact effect of offspring on the flow of the game is not yet known, but with the release set for 13 February, Namco is sure to spill the beans soon. Check out an image of the happy couple and their progeny below.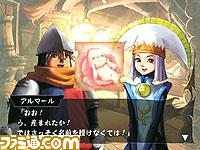 Square was the recipient of a nice gift from its fans this year. The company announced that on 25 December active subscribers for its online-only title Final Fantasy XI had finally passed the magical 200,000 number. The significance of this is that the service can finally claim profitability, something that has been plagueing the company for a while now.
From Software announced today that the release of its upcoming cute, tactical RPG title Thousand Land has been moved back from 16 January to 20 March. The release date was originally slated to coincide with the launch date of Microsot's Xbox Live service in Japan.
Chunsoft held a live competition for its upcoming PC RPG Mysterious Dungeon: Shiren the Wanderer Gaiden at the AsoBitCity in Akihabara last Saturday, 21 December. The event, which commemorated the game's release, pitted gamers against each other in 15 minute, 20-man runs, with high-scorers vying for various prizes. Check out some pics from the event below.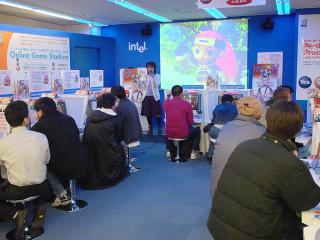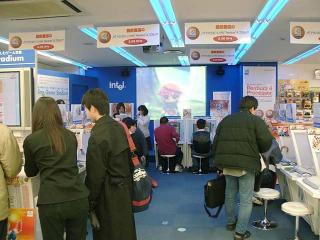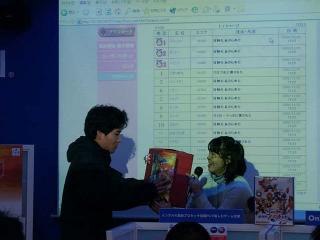 Makaisenki Disgaia, Nippon Ichi's tactical RPG, is nearing release and the company has numerous promotions going on right now. The company has laid out some nice floor-advertising at the Akihabara railway station for those poor salarymen to look at while walking to work (see below). Additionally, it has also gone into a preorder campaign deal with Messe Sanoh for the deluxe edition (see cover below) of the game, which will contain the full, two-disc soundtrack and retail for 8,800 ¥ ($74; regular edition, 6,800 ¥/$57). Messe Sanoh will also be diplaying original art from the game (see below) in its Tokyo and Sapporo store locations until release day, 30 January. Lastly, Nippon Ichi is holding a series of webcast audio presentations for the game. The first installment went down on Friday, but fear not (those of you who understand Japanese), there are still three more performances, which feature cast members, to come: launch day, 30 January; 13 February; and 27 February. Downloads (from Radi@ are available in Real Media and Windows Media formats.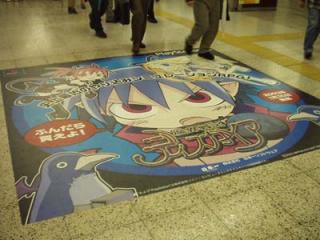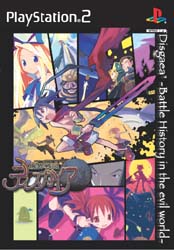 And with that, 2002 comes to an end. There is a lot of good stuff in the offing for next year, with some big name titles just around the corner. Personally, I can't wait for the GameCube Zelda and Harvest Moon games and Auto Modellista looks pretty sweet too. Next year should be a good one. Enjoy what's left of it, and don't be too adventurous with those New Year's resolutions. Oh, and if you haven't seen Adaptation, go now.
Exeunt all