There's not a whole lot going on in Japan right now, and most of the big news from the island has been covered previously this week, so I'm going to intersperse this week's column with other tidbits that might be of interest to you guys. Like this first snippet...
We kick off with news from South Korea, a country that, due to political tension with Japan, has not taken part in the rise of home console gaming, foregoing the little boxes for the online PC gaming world instead. Up until now that is. Sony released the PlayStation 2 in the peninsula last winter, and now Nintendo is following in its rival's footsteps, with the release of the GameCube this past week. Boasting a considerably improved launch library (Super Mario Sunshine, Mario Party 4, Super Smash Brother Melee, amongst others) compared to the rest of the world, Nintendo is hoping that Koreans will be able to drag themselves out of their PC baangs long enough to see what all the console fuss is about. No sales figures yet, but expansion of the video game world can only be a good thing.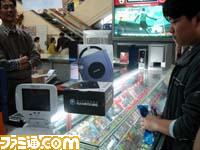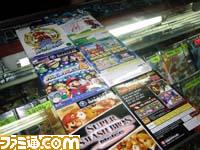 WIth no new major RPG releases in the last week, it comes as no surprise that Pokémon Ruby & Sapphire have reclaimed the top spots on the Dengeki sales charts. Both titles have now surpassed 1 million units sold, leaving Nintendo feeling suitably smug. On the other end of the emotional spectrum we have Atlus, which will be bitterly disappointed to see that despite its numerous promotional events (check out previous Japandemoniums), Shin Megami Tensei Nine for the Xbox sold a measly 14,000 copies. It should be noted that this is only the stand-alone version of the game, which will also see an online version in 2003. Check out the notable titles in the list below, for the week ending 8 December.
Position; Title (Publisher), Console, Sales this week; Total Sales
1. Pokémon Sapphire (Nintendo), GBA, 140,031, 1,017,109
2. Pokémon Ruby (Nintendo), GBA, 135,838, 988,408
4. Tales of Destiny 2 (Namco), PlayStation2, 93,086, 651,849
5. Battle Network Rockman EXE 3 (Capcom), GBA, 92,633, 92,633
7. SD Gundam G Generation Neo (Banpresto), PS2, 73,914, 435,751
13. Dark Chronicle (Sony), PS2, 36,252, 134,675
18. Shin Megami Tensei Nine (Atlus), Xbox, 14,710, 14,710
The principal reason for the abysmal sales figures for Shin Megami Tensei Nine is that Microsoft's mammoth console is not doing very well in Japan, selling about 2,000-3,000 units per week. The company has only shifted 295,000 consoles this entire year (compared to 1.2 million for the PSone...yes, the PSone), which does not bode well for continued developer support. There has been speculation recently of a buyout of Sega and a possible rebranding of the console, but nothing concrete has come out of that yet. Microsoft is going to have to put in some serious effort if it even wants to be noticed in the Japanese market.
Okay, so this next bit has nothing to do with Japan (well, very little), but since importers are probably reading this column, this one's for you. Sega's Shining Soul for the GBA has already been released in Japan (in March of this year), and it has now been confirmed that Infogrames will be publishing the game in Europe in February 2003. THQ, which has been taking care of the publishing duties on numerous Sega games of late, has confirmed that its publishing contract with the Japanese company will be expiring in March 2003, and that there are currently no plans to bring the game to North America. Since the game will be in English when it sees release in Europe, and because the Game Boy Advance has no territorial lockout features, Shining Soul makes an ideal importer's title.
Capcom's Mega Man franchise is one of the industry's longest running series, and it recently celebrated its 15th anniversary with a commemorative event at Chiba's Makuhari Messe. The first cartridge hit the island nation in December 1987, and it has spawned an army of sequels in the decade-and-a-half since, with recent GBA installments having a decidedly RPG bent. On display was the complete series chronology, from the original Famicom (NES in North America) title, all the way to the current iterations, as well as artwork and all sorts of other goodies. It wasn't all fun and...er....games though, as attendees had a chance to preview the upcoming WonderSwan and Game Boy Advance titles as well.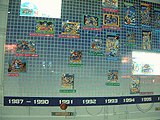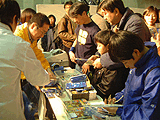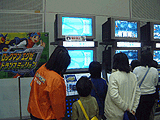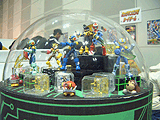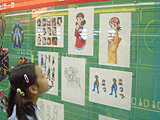 One upcoming event that is sure to get a lot of attention is Shonen Jump publisher Shueisha's Jump Festa 2003. The event is set to run this coming weekend, 21 & 22 December, and it is already generating a bit of buzz in the video game world thanks to some anticipated games that are going to be on show there. Topping that list is the first game from Square on a Nintendo console since their decision to let bygones be bygones.
From Square's camp, Final Fantasy: Crystal Chronicles will join Final Fantasy X-2, Hanjuku Eeyuu Tai 3D, Kingdom Hearts Final Mix, Final Fantasy Tactics Advance and the recently announced Shinyaku Seiken Densetsu for the GBA at the event. Namco will be showing off three Tales of... titles, including Tales of World: Narikiri Dungeon 2, the recently released Tales of Destiny 2 and another, unspecified Tales of... title. In addition to Square and Namco, Enix, Konami, Sony and Nintendo are scheduled to be at the festival. I'll be sure to fill you in on all the goodies from the show next week.
Those of you that were disappointed to hear that the Japanese version of Star Ocean 3: Till the End of Time was pushed back until March will be pleased to hear that the game has now been pushed up for a February release. The original reason for the delay was so that the game could undergo another once-over from the QA department.
I'll close off this week with some news related to Nintendo's Legend of Zelda: The Wind Waker. The game was released this past Friday in Japan (see the pics below, courtesy of the fine folks at Planet GameCube), and prestigious game magazine Famitsu gave the game a perfect 40/40 score. This is only the fourth game to ever achieve this feat, with Legend of Zelda: Ocarina of Time (which will also be offered here as a preorder incentive [see previous installments of Japandemonium]), Vagrant Story and Soul Calibur (best fighting game ever, IMO) being the other three. Good company (okay, maybe not Vagrant Story), and even more reason to agonize over the four months remaining until we get to play the domestic version.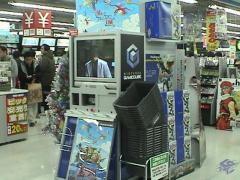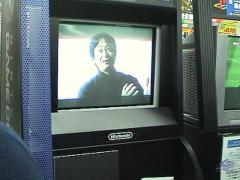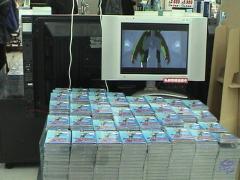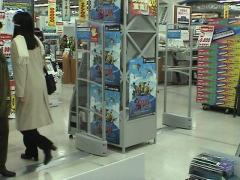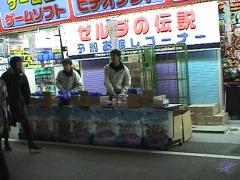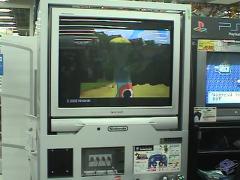 And that's it. A bit of a quiet week, but there is still a lot of interesting stuff in the offing. On a side not, a couple of weeks ago I mentioned the English version of Shonen Jump. Well, I wanted to just give props to the guys over at Raijin Comics as well. They have managed to put together another English manga anthology, and this one is actually going to come out weekly, as opposed to the monthly Shonen Jump. There are some interesting series, with my personal faves being "The First President of Japan," a political manga, and "Slam Dunk," a basketball, high-school manga. I would highly recommed that you guys give it a go. Check back next week to see what all of our favorite companies got up to at Jump Festa 2003. Till then...
Exeunt all