| | | |
| --- | --- | --- |
| Issue #1 | Come One, Come All | March 29, 2005 |
Welcome to the news section of Currents. As I mentioned on the front page, this is where you can find all of the business and industry-related news. Also included here is a stock ticker, for you investors out there. I thought about adding a small Q&A section, but it seems like all the other columns are doing that and I don't want to get redundant. Then again, this is your column more than it is mine, so if it's a Q&A section (or anything else, for that matter) that you want (or don't want), let me know and I'll do what I can. Again, I appreciate any and all feedback, so let 'er rip. Oh, and don't forget to check out the feature; you'll only get it once a month. You'll find a link to it in the contents section along the top of the page. Thanks and enjoy!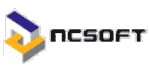 Some may recall that in November of last year, comic book publisher, Marvel Enterprises, Inc., filed a lawsuit against the online computer game publisher, NCSoft, and game developer, Cryptic Studios. Marvel claimed that NCSoft's online RPG, City of Heroes, allows players to imitate comic book characters owned by Marvel. After months of waiting and deliberating, U.S. District Court Judge R. Gary Klausner sided with NCSoft, calling Marvel's allegations "false and sham." Some of the presentations of allegedly infringing material presented by Marvel was not created by players of City of Heroes, but by Marvel itself.
The judge also went on to dismiss the majority of the claims Marvel filed against NCSoft and Cryptic Studios. Among the dismissed claims was one for a judicial declaration that the defendants are not online service providers under the Digital Millennium Copyright Act. The judge dismissed these claims "without leave to amend," which means that Marvel will be unable to refile the claims.
Though most of the claims were dismissed, there are still several that made it through. The defendants now have 10 days to respond to Marvel's allegations and to set up legal defenses to the claims that succeeded. It is also at this time that the defendants must prepare any and all counterclaims to Marvel's lawsuits.

Last week, Eidos, the video game company behind the Tomb Raider and Legacy of Kain series and the PC ports of Final Fantasy VII and Final Fantasy VIII, accepted an offer by U.S. private equity company, Elevation Partners LP, which is owned in part by U2 lead-singer Bono, to sell the company. The decision was made after Eidos stock shares hit a 10-year low this month.
Elevation gave Eidos a £71 million ($133.8 million) offer at a rate of 50 pence (94 cents) per Eidos share of stock, which is a premium of over 5 pence more than the closing price of 44.75 pence per share. John van Kuffeler, Eidos's chairman of the board, said in a statement, "The board firmly believes that shareholders' interests are best served by a sale of the company."
However, just a few days after this announcement was made, there were reports that SCi, makers of Conflict: Vietname, gave Eidos an even better offer than Elevation's with a £76.1 million ($144.6 million) proposal. Unlike Elevation's bid, though, SCi offered to swap stock. This entails that SCi would offer shareholders of Eidos stock one share of SCi stock for every six shares of Eidos stock. Another benefit to the offer is that it is supported by Schroders, a global-asset management fund that also claims the title of Eidos's largest shareholder. As a result of the sudden new offer, Eidos reversed its earlier decision to accept Elevation's offer and instead has opted to not make any decisions at the moment. For the time being, Eidos is deliberating over which choice would be in the best interests of the company and its shareholders.
Eidos originally received an approach earlier this month about a possible offer that was three pence higher than that given by Elevation. Eidos needed a formal offer within two weeks to satisfy the terms of a recent £23 million bank loan from the Royal Bank of Scotland. The company posted a £26.5 million operating loss on December 31. Eidos said that it was hit hardest by weak sales in its usually best-selling market, the United States.
In light of recent legislative attempts to put increasingly tough restrictions on the sale of video games, a small, albeit exponentially-growing, web-based organization was put together to combat such legislation. Aptly named, the Gamers Alliance Against Censorship, or GAAC, aims to "safeguard [gamers] from frivolous attacks and misinformation...in regards to the gaming community and industry."
Only a few weeks old, the GAAC already has its hands full with real legislation being passed around certain state governments. One such piece is the Illinois House Bill 4023, which implies that violent video games cause aggressive behavior. This bill, if passed, would also require all vendors of violent video games to mark each and every such game with a 2-inch-by-2-inch sticker depicting the number 18 or face a $5000 fine for each unmarked violent game.
Another recent development in the issue is the announcement that U.S. Senator Hillary Clinton of New York has condemned violent video games, such as Grand Theft Auto: San Andreas, as a major threat to morality. "This is a silent epidemic of media desensitisation that teaches kids it's OK to diss people because they are a woman, they're a different colour or they're from a different place," said Clinton.
Those interested in getting involved in the GAAC movement in their own communities can visit the GAAC website here. The actual transcript for the Illinois House Bill 4023 can be found here. Special thanks to RPGamer on IRC user, "Stage," who is also the chief political officer for the GAAC, for alerting us to this organization and its cause.

Early last week, game developer Electronic Arts adjusted its expected revenues for the quarter from the original $700 to $750 million down to $525 to $550 million and investors weren't happy. Top management at EA named several causes for the adjustment, including the unexpected shortage of game consoles during the holiday season, an underperforming back catalog, poor sales of its big-name titles during the holidays, and the recently-announced delay for the European PSP launch.
EA top management also cited some very successful hit titles from rival publishers, which took piece of the market share from EA. Titles include: Grand Theft Auto: San Andreas, Halo 2, and Half-Life 2. Also, Blizzard's World of Warcraft was singled out as taking a significant chunk out of the traditionally EA-dominated PC market. EA chairman and CEO, Larry Probst, said in a statement, "These results are clearly disappointing. While our new releases are performing reasonably well, they have not been able to offset a significant falloff in catalog sales."
As a result of the expected-revenue adjustment, investors rid themselves of their EA shares, which caused the stock's usually-high price to plummet. At the time of this announcement, EA shares were going for nearly $10 below the previous day's closing rate of $66.35.

At the beginning of last week, Microsoft confirmed a retail shortage of its Xbox game console. Several big-chain retailers are completely sold out of the console, with no word on when they plan to receive another shipment. Though game-specific chains, such as EB Games and GameStop do carry used Xbox consoles and new ones which must be purchased as part of expensive bundles, there seems to be little hope for finding the console anywhere else. As a matter of fact, however, Best Buy was one of the only major retailers to have an abundance of Xbox consoles in stock both in stores and on its website.
A representative of Microsoft said in a statement confirming the shortage, "It's true that surging popularity has led to an inventory issue at retail. Alongside our partners, we are working to increase our inventory position to catch up with the consumer demand for Xbox." During the recent holiday quarter, Microsoft saw better Xbox sales than it had originally anticipated. Though retailers did report some Xbox shortage during the holidays, it paled in comparison to the virtual total-market sell-outs of Sony's Playstation 2.

As previously reported, Sony lost big time in a patent infringement battle with Immersion Corp over the use of Dual Shock and Dual Shock 2 controllers. Sony was ordered to pay Immersion $90.7 million in damages and is also expected to stop selling the products which directly violate Immersion's patents. The patents in question are 6,275,213 and 6,424,333, which cover "haptic feedback." Haptic feedback involves the use of computer-controlled vibrating motors to provide tactile feedback.
The ruling concludes a legal battle that began three years ago when Immersion sued both Sony and Microsoft, claiming patent infringement of its technology that was used in controllers for both companies' consoles: Playstation, Playstation 2, and Xbox. Microsoft settled out of court to tune of $25 million, but also received a 10% stock share of Immersion. Sony took a gamble and decided to fight the issue, a bad decision in retrospect. The ruling, however, only affects sales in the United States. Immediately afterward, Sony appealed the court's decision and was granted a stay of permanent injunction, which allows Sony to sell its products as usual during the appeals process. Although, Sony will still be required to pay Immersion a licensing fee during the stay.


Here is the latest info on stock prices for 10 video game industry companies. It looks like the only company that closed higher than the previous day is Midway. All the others went down, save for Square Enix, Ubisoft, and Namco, who each had no change from their previous day's prices. As a general note for those unfamiliar with the ticker format, numbers in parenthesis denote negative numbers. And the change column lists changes of the price from the previous day's closing, not of the prices posted in the previous issue of Currents.


And there you have it folks, RPGamer's first issue of Currents. This is the time when you all get to tell me what you think. Give me everything you've got: critiques, praises, and boos. Something you didn't like? Tell me what you would rather have on here. How can I improve? Remember, this column is for all you readers out there, so unless you tell me what you like, I'm going to change all the colors to pastels, type in hot-pink font, and change the name from Currents to Sump Pump. I'm serious. You've all been warned.
Elliot "Hoping this column gets a huge following" Guisinger
Carlisle@RPGamer.com