A number of small propaganda items are surfacing in Japan, as both Final Fantasy: The Spirits Within and Final Fantasy X near release. Behind door number 1, there are Valfor Aeon figures being offered by 7-11 to Japanese gamers who pre-order Final Fantasy X from the convenience store chain. The little figurines come in three different varieties: crystal, metallic, and full colour. Below is a picture of what they will look like: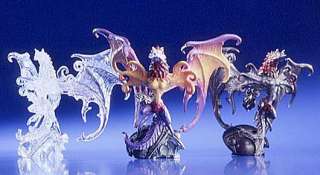 Next in line, there is the Seiko wristwatch, a behemoth of a timepiece that is modelled after the watch worn by the heroine Aki in Final Fantasy: The Spirits Within. This substantial-looking piece of armwear has a multitude of buttons, and looks rather like something that might be screwed on top of a jar. For a glimpse of what this watch will look like, check below: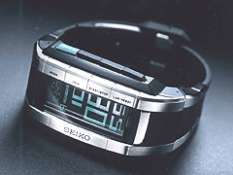 While the watch may be somewhat bulky, it is a collector's item of sorts; Seiko is only producing 1000, calling it a 'Limited Edition'. The wristwatch will sell for 21,000 yen, or roughly $172.00 US. Whether either of these pieces will ever surface in North America is unknown; however, there were earlier reports that a watch of some description would be sold here.