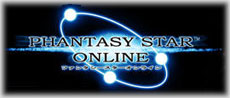 Along with the recent release of new screenshots, Sega of Japan has disclosed some new information regarding what players can expect to find in the upcoming Phantasy Star Online: Version 2. This updated edition of the original Phantasy Star Online will include new levels to explore, boss characters to fight, and new mags, weapons and items to collect.
Earlier reports included mention of a new difficulty setting called "ultimate mode," where the character level cap is raised to 200, new stages are open to exploration, and new advanced enemies will make an appearance. As well, new maps have been included, specifically designed to allow online players to combat against each other, playing the game in an entirely new manner. Now players will be able to build up their characters and match them up against friends and foes alike in the game's online battle environment.
The update will also fix several bugs within the game, as well as improve the overall security of online users. Sega seems confident that this new release will remedy their recent difficulties with unfair play, as well reduce the chances of disconnections and equipment loss. Phantasy Star Online: Version 2 will be available in Japan on May 17th. No North American release date has been decided yet, but RPGamer will keep you notified on the status of this update.