| | | |
| --- | --- | --- |
| Issue #129 | Summer in Fall | September 27th, 2009 |
I hate the Santa Ana winds so freaking much. I miss autumn and falling leaves, and those lovely chilly temperatures. There's just not much call for a wool jacket in California. I still barely wear shorts as it is.
As long as the AC doesn't kick out again, I can stay inside and ignore the heat. At least until I get to visit back home again. So, onto some MMO news.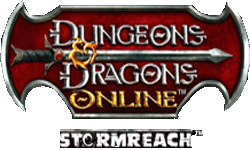 So, let's begin with Dungeons and Dragons Online: Stormreach. Previously a subscription based MMO, the game went free to play this month (in the US, that is) and renamed itself Dungeons and Dragons Online: Eberron Unlimited. Most of the content is now open to all players free of charge. Paying subscribers, called VIPs, get some extra bonuses like having all the races and classes unlocked, having priority on the login queue, and having all the areas and adventure packs available to them. DDO also now has a store to buy in-game items using Turbine points. For the most part, the relaunch seems to have gone well.
But despite this, developer Turbine isn't very happy. On August 24th, Turbine brought down the lawsuit hammer on Atari, one of DDO's publishers. According to the issued compliant, Atari has not been pulling its weight promoting and distributing the game, going all the way back to when the MMO was first released. As Turbine was getting ready to switch the game over to the current free-to-play model, they paid Atari a good chunk of money to both cover royalties owed and "as a good faith advance toward further royalties" so Atari would help support and promote Eberron Unlimited along with Turbine.
Turbine says that while Atari was taking their money and promising to live up to their end of the agreements made, the publisher had been planning for months to try and "threaten to terminate the Agreement in an effort to extort more money from Turbine or, alternately, to free itself from its obligations under the contracts in order to clear the way for the launch of its own competing MMO service based on the D&D' and Advanced D&D@ intellectual properties."
Turbine is suing for "$30 million in losses occasioned by Atari's breach and wrongful conduct." In response, Atari sent a statement to several video game news websites calling Turbine's lawsuit "frivolous" and are serving a motion to have it dismissed. Also, "Atari also filed a separate complaint to recover monies owed to Atari resulting from an independent third party audit of Turbine."
Yeesh, messy situation. But most of the players of DDO seem to be rooting for Turbine.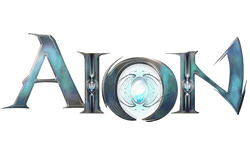 The new contender vying for your hard-earned money every month is Aion, officially released in North America on September 22nd and in Europe on September 25th. It racked up 400,000 preorders, and on September 20th those preorder subscribers were given first crack at the game. Except that many people were stuck in a login queue. And not just for a few minutes. One player snapped a screen shot of his login queue screen and sent it to Kotaku, showing him as number 2994 out of 3188 players waiting to get into the game. And his wait time? 7 hours and 30 minutes.
NCsoft didn't seem to have enough servers to meet all the preorder demands. As Gamers Daily News puts it, with 18 live servers that have a maximum limit of 2000 players, only 36,000 out of the 400,000 preorder players can be in the game at once. But NCsoft is attempting to fix this problem now that the game is live for all. According to an official notice on the Aion website, NCsoft is worried about adding too many new servers at once and having some of them end up sparsely populated. For now, they've increased the number of players each server can hold and are giving North America and Europe more server. As of now, the North American west coast now have the new Fregion server.

Scandal in Eve Online! …Okay, fine, so it's not exactly an unexpected thing to happen in Eve Online. I'd be surprised if a month went by and I didn't hear of some kind of in-game financial turmoil.
Eve Online has a group of players called the Council of Stellar Management. They're elected every six months and serve as representatives of the player base to let the makers of Eve Online know what the fans want. The CSM members get the chance to go to meet with CCP in Iceland to discuss player concerns and to hear about potential game content and ideas.
After one such meeting, a member of the CSM decided to use information he had heard for his own purposes. He began hording items that in some way were going to be influenced by an upcoming game design change. Maybe they would be worth more, or be harder to find. Either way, his insider trading was quickly discovered and all his accounts were banned. Besides breaking the trust given to him by the players who elected him, he also was in violation of the Nondisclosure Agreement CCP had all the CSM members sign. Of course, this player has also stepped down from his position in the CSM.
White Magic and Holy Shotguns
I hope it's a holy shotgun. It makes the game that much cooler for me. Anyhow, here's a cinematic trailer for the upcoming MMO Secret World.
Nothing this time. I've got three or four new MMOs I'm eyeing, so I want to make sure I play them for a good chunk of time before writing about them.
Alright, that's all. I'm expecting to revamp this column, so hopefully things will be different and better next time. Later!
/not LFG,
Sarah Williams (Feed me mail!)