| | | |
| --- | --- | --- |
| Issue #54 | Rebirth | March 7, 2006 |
Welcome back to MMORPGamer! My name is Ross Bemrose, also known as Powerlord. You may remember me from my big loss in the RPGamer Idol contest, or my win in the RPGeopardy contest. I also worked for RPGamer in the Music department back in 2001.
Over the years, I have had paid subscriptions to Star Wars Galaxies, City of Heroes, EverQuest 2, World of Warcraft, and Final Fantasy XI. Currently, I am only playing World of Warcraft. My main character is a level 60 Night Elf Druid named Tajlo, on the Suramar server. He is a member of The Endless guild.
In addition to a new host, the focus of MMORPGamer has changed. Important news updates will now appear on the main page as well as here, and instead of a focus on strict reporting of the news, I will also incite riots
This column will normally be updated on Mondays, with this week being the exception.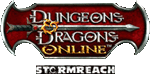 As you may have heard, Dungeons and Dragons Online: Stormreach launched this week. I have not played it, but I have kept my ears open for information about it. Here's what I've heard about the experience system.
It really is unique. There are only 10 levels, but there are 4 spots between levels that you can gain new abilities. The net effect is 50 levels.
That wasn't very unique, was it? No, the unique part is you don't get experience for killing things! Instead, experience is only gained when you complete a quest. In addition to that, all of the quests take place inside instanced areas. The question is why pay Turbine a monthly fee for this? Guild Wars has all instanced areas with no monthly fee!
Turbine has only made two prior games, one of which it shut down at the end of last year. This makes me think of who they had to bribe to get the contract for both Dungeons and Dragons Online and Lord of the Rings Online. Then again, they still have a better track record than the PR disaster named Sony Online Entertainment.
The title says it all. I'm not sure why DC Comics wants to enter the market this late. NCSoft, publisher of City of Heroes and City of Villains, has a several year head start.
Sony Online Entertainment's last licensed game, Star Wars Galaxies, was a complete disaster. Over two years after the game launched, SOE president John Smedley said "[The] Game wasn't 'Star Warsy' enough." Why did it take Smedley 29 months to realize this? Why would DC comics even let SOE touch the new game?!

Blizzard announced three new contests on Friday. Contests aren't really my forte, but the prizes drew my attention. The prizes are spots in the Burning Crusade expansion's beta test. All contests take place on special realms in the Public Test Realm group. First up are the overall details.
You must have a registered account by 12:01pm March 6.
The contests are available in the US, EU, and Korea regions.
You must be the age of majority in your country to enter.
Start date: Tuesday, March 7, 2006 at 12:01am PST.
End date: Monday, March 27, 2006 at 11:59pm PST.
Race to Level 50 Contest - Quality Over Quantity

Realm: Leveling Contest Realm
Winners: 1000 winners per region
Goal: Reach level 50 as fast as possible

Battle for Warsong Gulch

Realm: Honor Contest Realm
Winners: The 500 Horde and 500 Alliance characters with the most honor in each region.
Goal: Have the most honor when the contest closes.

Most Level-25 Characters Contest - Quantity Over Quality

Realm: Leveling Contest Realm
Winners: 1000 winners per region
Goal: Level a lot of characters up to level 25.
Additional Notes: You can delete a character after it reaches level 25. This is to get around the 10 character limit on the Public Test Realms.

Blizzard issued a press release announcing that a Spanish localized version of WoW is in development. The press release also annouced that World of Warcraft has over 6 million subscribers world-wide.
I was going to write a mini-article about WoW's popularity, but that would be boring. I'll see if I can rework it to be interesting, and save it for a slow news week.

Sony Online Entertainment is introducing achievement points, a new character customization type, in EQ2. Achievement points are used to increase your skills and learn new abilities. Achievement points require the Kingdom of the Sky expansion and require that your character be at least level 20.
Achievement points are earned through achievment experience. Achievement XP is gained through quests and beating bosses within your level range. Achievement points can be spent at any time, and you can respecialize (respec) by visiting a specific trainer in your faction's major city.
It's too bad that EQ2 didn't achieve anything new; achievement points are a blatant rip-off of World of Warcraft's talent points.

RPGamer's Mikel Tidwell will be attending the Final Fantasy XI fan festival this week. The festival runs from March 9 through March 11.
The big draw for this year's fanfest is the hands-on trial of the upcoming expansion, Treasures of Aht'Urghan. Other events include the FFXI Live Quest, the Costume Contest, the Art Contest, and the Movie Contest.
Don't know what any of those contests are about? Check the Official site for more details! Tickets to this event have been sold out for some time. Fortunately for you, Mikel will be reporting back from the Fan Festival later this week.
So, this wraps up my first column. I hope you liked it better than my RPGamer Idol column. I really tried to be less "wishy-washy" than back then.
You may have noticed that I have a chip on my shoulder towards Sony Online Entertainment. I dislike SOE's practice of ignoring bugs, and instead focusing on getting the next expansion out the door.
In the weeks to come, I will be introducing a few new things to MMORPGamer. Expect to see a few changes.
May your blades never dull,
Ross Bemrose