R P G A M E R - J A P A N D E M O N I U M
Taking O'er
1 2 . 0 6 . 2 0 0 4




While reading the comments from last week's column, I saw that Dracos told me that I need start "taking o'er." I replied that the plans are already in motion.

Step one: Write column

Step two: ...

Step three: Profit!

This week's column will have some retro news and some brand spankin' new news. It's a mix of everything. And as always, I'll throw in my thoughts on the story where I can.

But all that said, let us begin with the first step in my plans for taking o'er.

Yet another good week for RPGs as 12 of the top spots were taken by them, including the number one spot. Oddly enough, it's some game called Dragon Quest VIII. Whatever THAT is, it totally blew everything else out of the water including my beloved DDR Festival: Dance Dance Revolution. Sadly, that didn't even make the chart this week. Some honorable mentions go to Kingdom Hearts: Chain of Memories and The Legend of Zelda: the Minish Cap. They are still holding strong for yet another week.
| | | |
| --- | --- | --- |
| | Nintendo DS Released in Japan | |

Just after the mad dash to stores caused by Dragon Quest VIII last week, gamers once again lined up to get their hands on the Nintendo DS handheld system. But this release is a different story altogether. Early in the morning there were people lined up at Loax in Akihabara, but that was the only store that opened early for the launch. Sofmap, one of Loax's competitors and a store where I picked up a new GBA game two weeks ago, opened at 9 am, but that IS an hour early for the Akiharbara store. (The Sofmap in the Umeda, Osaka normally opens at 11.)
As for sales, Nintendo shipped half a million units, which is 200,000 more than it initially planned, so copies were available even if you didn't pre-order. In fact, I could have picked one up yesterday when I went to the mall in Niihama. They had several there.
It will be interesting how the PSP launch goes. It goes on sale in only 6 days, and I'll be picking mine up as soon as Kid's Kyowakoku opens. I'll even wake up early for it.
| | | |
| --- | --- | --- |
| | Men at Work! 3 Springtime Loves at Hunter School | |
If most people who read the Dengeki ratings and saw Men at Work! 3 Springtime Loves at Hunter School are like me, they would have been slightly confused about this game. So, to help clear things up a bit, I scrounged up some information about this game that holds the 25 spot on yon rankings page.
Details on this game are a bit scarce, but from what I can gather from my Japanese ability and Google translator, it is an RPG/Dating Sim that takes place somewhere in Europe at a lake surrounded by forests. This is the location of the magical Hunter School which you enter and study in as the game progresses. As for the story, It appears that the game begins as just a simple errand and grows into a much larger quest as you try to find love among the residents of the girls' dormitory.
Those interested in this wacky game can check out the official website here.
| | | |
| --- | --- | --- |
| | First TRPG For PSP Announced | |
Idea Factory has released some screens for the upcoming Shinten Makai: Generation of Chaos IV,which will be the first TRPG to be released for the PSP handheld gaming system. The game looks quite pretty and shows that the PSP will in fact be able to deliver some amazing visuals. Fans of the series will no doubt be excited to play this new chapter, which will feature characters from previous Generation of Chaos and Spectral Force games.
Gungho Online Entertainment opened Tantra's official site on 12/3. The game is based off of Indian myth, and players create their characters from one of 8 different clans including Naaga, Garuuda, and Gandalva. Players will join in battle against the evil Mala. With the opening of the site, the game's client software is available for download, and further details on the game are being made public.
Interested in this game? Check out the offical site here.
Way back in 2002, Falcom released a sim-rpg for Windows by the name of VM Japan, but on Feb 3, 2005, Asmik Ace Entertainment will be releasing a upgraded version of the game for the PS2.

A very Asian-flavored fantasy, the game is set in an alternate version of pre-modern Japan, right around the beginning of the 17th century. Since that's not interesting enough, someone just happens to perform an occult rite than ends up obliterating a major city, and among the casualties is the Shogun who was going to rule the newly unified country. Naturally, the whole place starts falling apart. It then becomes the player's job to become one of eight magicians, called "Vantage Masters", and unravel the mystery surrounding the occult rite that started this mess.

The game system is a simple simulation. Each stage involves facing off with and defeating an opponent "Vantage Master." In order to do battle, you summon a creature of either sky, earth, fire, or water affinity, and unleash it on the creature that your opponent summoned. Your advantage and disadvantage is calculated by dominance; earth is weak against sky, sky is weak against fire and so on.

You can play in a variety of modes, from "Scenario Mode" to "Battle Mode". The level of difficulty is also adjustible to any of four levels.

Since this is a remake, there is a lot of shiny newness all around including eight new sub-stories and sub-events, as well as seven entirely new characters. Also, pre-existing characters have gotten a facelift.
| | | |
| --- | --- | --- |
| | Retro First Day Sales Data&nbsp | |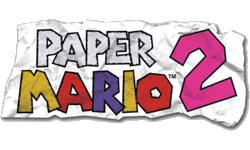 I have some retro first-day sales info for your reading pleasure. It may be a bit old, but if you've never read it, then it's new to you. Or so they say...
Anyway, Paper Mario 2 sold an impressive 92,129 units on its first day which was a 54% sell through. I picked my copy up about two weeks later when I found it for under 5,000 yen. And Boktai 2 moved 24,857 units on its first day for 52% sell though. This JUST in. I have the data for Dragon Quest VIII! In two days it moved 2,167,072 for an amazing 77.4% sell through, but it didn't stop there. It has already moved over 3,000,000 units. That's a lot of zeros!
| | | |
| --- | --- | --- |
| | Retro News: Rayquaza Special Edition GBA&nbsp | |

With the release of Pokemon Emerald, came a new special editoin GBA SP themed around the legendary Pokemon, Rayquaza. The special edtion was only sold via the Pokemon Center Online and reservations were taken from August 16th to September 10th. The new GBA sold for 12,500 yen, but now the only place you can find it will be Ebay if you "gotta catch them all" on this nifty green GBA.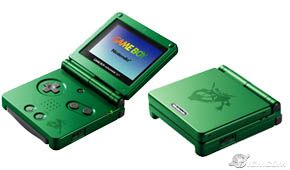 So there you have it. Another column filled with Japanese goodness. Now, I can get back to work on stuff for my job that actually pays me. I have to fill out a postcard to every one of my students. It's not HARD work, but it is tedious. I also have more than half of a new Gundam model just begging for my undivided attention. So far, all that has been built are the arms and one leg that I have dubbed "The Leg of Hope." Strongbad references aside, I still have to build the other leg which I fully expect to take me four hours to finish once I finally start it. I don't even want to guess how long the body will take.
Only one more week until I get my hands on the PSP, God willing. I am anxiously wating on the call from Kids Kyowakoku telling me that they will have PSPs in stock and I can come by and pick mine up anytime I want. That will complete my Christmas shopping since I'm the only person I still need to shop for. Expect full details next week on how good the PSP really is.
Today's column brought to you by the letter W, the number 7, and the translating abilities of Sicondera.
Japandemonium is made possible by viewers like you.

Catch you on the flip,

-Jordan "even more fearsome than the Sparklebunny!" Jackson

Step 4 in my plan involves these past columns!