R P G A M E R - J A P A N D E M O N I U M
Green Apple
1 1 . 1 6 . 2 0 0 4




I've pulled myself away from playing my brand new copy of The Legend of Zelda: The Minish Cap and I have to say, it flat out rocks. It was well worth the 4500 yen I had to pay to get my hands on it a couple weeks before its upcoming North American release. I recommend anyone that has a GBA pick it up. It's quite clever.

That said, let's get to my first solo column!

This week, the top spot is taken by my good old Legend of Zelda: the Minish Cap. I'm not surprised, but it will soon have some competition as Kingdom Hearts Chain of Memories JUST came out three days ago. We also have Shining Tears taking the #2 spot. RPGs are leading the pack! Maybe the top three spots will be RPGs next week. Only time will tell.
| | | |
| --- | --- | --- |
| | Xenosaga Animation to Air in January | |

A new anime based on Xenosaga has been announced by Namco and will begin airing in Japan on Wednesdays in January on the Asahi TV network. The cartoon will employ the morecartoonish look from Xenosaga Episode I instead of the more realistic look of Xenosaga Episode II.
An American release has not been announced, but the Xenosaga series DOES have quite the fan base on the other side of the world. I wouldn't be surprised if it gets picked up by one of the anime distributors in America, but if this is not the case, I can still tell you if it was any good, one of my four channels happens to be Asahi.
| | | |
| --- | --- | --- |
| | New Phantom Kingdom Website Opens | |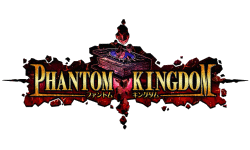 A new website has opened for the upcoming Phantom Kingdom which, as previously reported, will be a new strategy RPG which resembles a combination of Phantom Brave and Disgaea: Hour of Darkness.Those interested in this unique game can go to the official website to check out all the wondrous things that lie inside.
In 2005 Pokémon fans around the world can come to Japan to visit the new Pokémon-based theme park. Those interested can go to Nagoya after its completion in 2005 and will be pleased to discover that it is only a 10 minute walk from the JR train station.
So far, little information has been released concerning the attractions it will have. Based on the money that is being spent on this project, it should be interesting even side trip for anyone in Nagoya looking for a fun day, regardless of liking Pokémon or not. For more info, go to the official Japanese site.
| | | |
| --- | --- | --- |
| | Radiata Stories Pre-Order Bonus&nbsp | |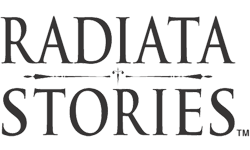 Apparently, those who pre-order Radiata Stories will be privy to a special treat. It seems that those lucky people will receive a free CD of tri-Ace music that will include tracks from Radiata Stories, Star Ocean, and Valkyrie Profile. Gamers wishing to pick this gem up will have to plunk down 7800 of their hard earned yen. That's about $72.22 US.
Speaking of the US, this promotion, like just about every other cool Japanese promotion, has not been announced for gamers in North America yet. It is uncertain whether or not a similar promotion will be announced, but I'm not holding my breath.

Koei has announced a new RPG called Zill O'll Infinity which will be a PlayStation 2 the sequel its PSone medieval fantasy RPG from 1999. This time around, the game uses CG graphics in the fields similar to Final Fantasy VIIand will have a high degree of freedom including multiple branches in the story. Zill O'll Infinity is scheduled to release in Japan in spring 2005.
| | | |
| --- | --- | --- |
| | Digital Devil Saga: Avatar Tuner 2 Screens | |
Some new screens have just beeen released for Digital Devil Saga: Avatar Tuner 2 this week. The first one has been out in Japan for quite some time and has now even made it to second hand shops. The series is a continuation of Shin Megami Tensei series and looks quite pretty. Fans of the first game will be able to pick up their copy of Digital Devil Saga: Avatar Tuner 2 when the game is released on January 27, 2005 for a suggested price of 6980 yen, which roughly translates to $64.72 US.
| | | |
| --- | --- | --- |
| | Yet Another Kingdom Hearts Special Edition GBA | |

Recently it was reported that a new Deep Blue special edition Kingdom Hearts: Chain of Memories. Game Boy Advance will be released in Japan. According to issue 50 of Shounen Jump, there will also be a new Deep Silver GBA that features the same logo on the top. That makes two pretty GBAs that fans can buy or, if lucky enough, win in yet another contest being run by the magazine.
And so ends yet another Japandemonium column. I shall now go back to sitting on my couch and attempt to breathe. In between writing stories, I cleaned my apartment, but once I got to the vacuuming part, I hit a snag. Upon discovery that the reason my vacuum wasn't working was that the bag was full, I foolishly opened up my vacuum WITHOUT one of my SARS masks. Stupid me.... Stupid allergies. At least my apartment is clean

Catch you on the flip,

-Jordan "I need a sig pic....!" Jackson

Archive can be found over yonder.