Hey all, and welcome to the next installment of Japandemonium. Apologies for the late column. I was suffering from that wart on the nose of life that is academic responsibility. Nevertheless, there is a lot to cover this week. While the news has been dominated by the Square Enix merger announcement, there are still tons of other interesting topics to focus on. Many of the big name RPG series are gearing up for release in Japan, which means one thing: Launch Events.
We start off this week with some information from the Legend of Zelda: Wind Waker preorder campaign that kicked off in Japan last Friday, 28 November. In case you don't remember, the incentive is a bonus disc that includes the full version of both Legend of Zelda: Ocarina of Time and Ura Zelda, a remix version of the same game with altered dungeons. The game itself will be hitting Japan on 13 December (that's next Friday!), so importers should start getting their finances in order. There is still no word on whether this preorder offer will extend to North America, but rumors suggest that it will, though possibly not with the same games. Below are some images from Shinjuku and Akihabara in Tokyo on the day preorders started, as well as pics of the actual disc (apologies to our less-fortunate dial-up readers).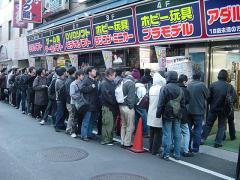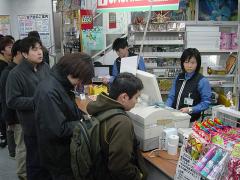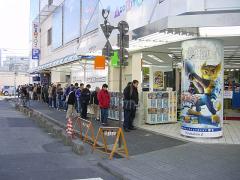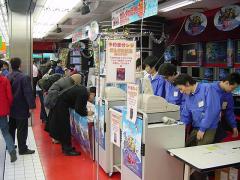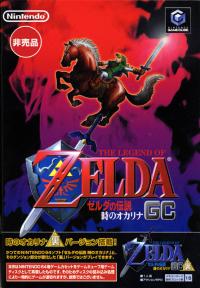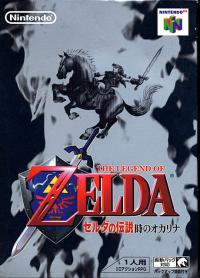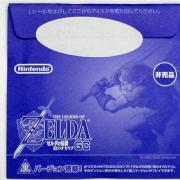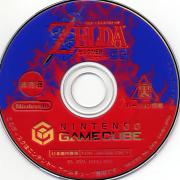 As predicted last week, the top of the latest Dengeki sales charts for Japan is dominated by the new Pokémon games. Despite the abatement of the series' mainstream popularity in North America, the franchise proved last week that it still has legs in its home country, with each of the two titles selling 700,000 copies. The chart will welcome another major new entry next week, as unofficial numbers for Tales of Destiny 2 have the game shifting 450,000 units since its 28 November release. Below are the notable titles, for the week ending 24 November.
Position; Title (Publisher), Console, Sales this week; Total Sales
1. Pokémon Sapphire (Nintendo), GBA, 700,492, 700,492
2. Pokémon Ruby (Nintendo), GBA, 672,315, 672,315
4. Super Robot Taisen Original Generation (Banpresto), GBA, 116,009, 116,009
7. Breath of Fire V Dragon Quarter (Cacom), PS2, 25,103, 105,162
8. Toruneko's Grand Adventure 3: Mysterious Dungeons (Enix), PS2, 23,127, 451,351
14. From TV Animation One Piece: Great Treasure of Nanatsu Island (Banpresto), GBA, 13,065, 49,685
16. Final Fantasy II (Square), PSone, 10,890, 115,441
18. Final Fantasy (Square), PSone, 9,129, 112,203
Speaking of sales, Square would like their debut MMORPG Final Fantasy XI to be on the above chart, but PC users are a little slow in the uptake for the publisher's liking. As of last week, only 50,000 Windows users have given the title a run online. Total subscribers currently stand at 185,000, which is still short of the 200,000 subscribers Square president Yoichi Wada said would be necessary for the game to be profitable.
If there is one console that can be said to be largely responsible for the current popularity of videogames it's the PlayStation. Today marks the eighth anniversary of the launch of Sony's grey box, which took the world by storm on 3 December 1994. A commemorative event, the "PlayStation Party 8th Anniversary," was held in Tokyo today, which included live vocal performances (and a group of kids born on the "birthday" of the PlayStation), and, what else, games.
Several high profile upcoming titles were showcased, with some specific release dates divulged as well. Isanori Yamagishi, producer of the recently-delayed Star Ocean 3: Till the End of Time, was on hand at the event, and he announced that the title will finally hit stores in Japan in February 2003. Square executive Shinji Hashimoto was also there and revealed that Final Fantasy X-2, sequel to last year's most popular game, will see release on 13 March for 7,800 ¥ ($63). Kozy Okada (see below), character designer for the upcoming Shin Megami Tensei Nine, boogied down with the rest of the partygoers too. Other games featured at the event included Venus & Braves (see below) and Nobunaga's Ambition Online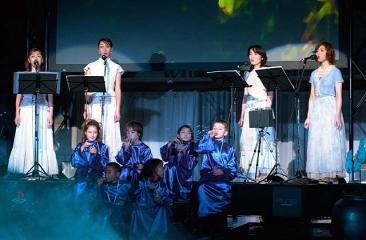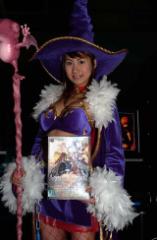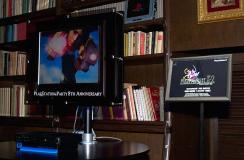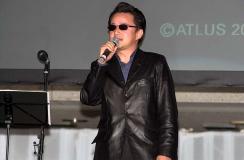 As was reported last week, Atlus is planning a number of events for the release of Shin Megami Tensei Nine, one of which took place this past Saturday, 30 November. Character designer Cozy Okada (seen below, left) and game designer Kazuma Kaneko (below, right) joined 100 lucky invitees at "Secret Rumor systems#02 " in Sendai. Kazuma Kaneko briefly spoke about the upcoming PS2 title, Shin Megami Tensei III: Nocturne. He stated that although the game is technically a sequel, that gamers should nevertheless look forward to a wholly new adventure. During the event the audience had the chance to interrogate the two game creators, while one lucky lottery winner was awarded a prize from the two. The rest of the gamers in attendance had to settle for playing the game early, ahead of its 26 December release.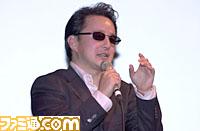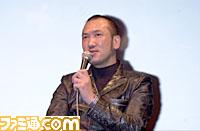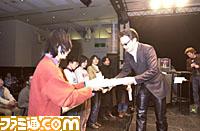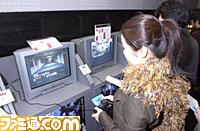 As if all these events this past week weren't enough, we have some info on yet another one, this one for the Tales of Destiny 2 launch, which went down at the AsoBitCity in Akihabara this past Sunday, 1 December. On hand at the event was series producer Akira Yoshizumi, and Shigeru Fukuyama and Ryouka Yuzuki who voiced the two main characters, Kyle and Reala. The two voice actors gave a reading of a portion of the game, and the trio took part in a Q&A session with the assembled audience.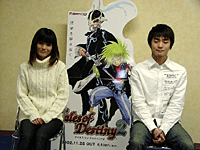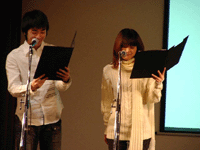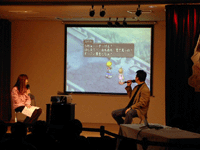 Okay, so by now you're pretty envious after reading about all of these festivities that accompany video games in Japan. So, I'm including a piece of info that should be of note to some of you, specifically those in the New York City area. Akira Toriyama, famed character designer for Chrono Trigger, the Dragon Warrior series and numerous manga series, will be in New York this Friday, 6 December, for a launch party commemorating the North American debut of Shonen Jump (which hit stands this past week). The event runs from 2pm to 9pm, while Toriyama will be giving a speech and taking questions from 3pm to 4:30pm. Those that are able to make it should make their way over to the Main Tent on Chelsea Piers in New York City this Friday.
Phew! Lots of goodies this week. While I'm on the topic of Shonen Jump I'll quickly mention SandLand, a series by Toriyama that is appearing in the anthology. The first issue was pretty cool, and even mentioned "Dragon Quest 13" for the PlayStation6. Hopefully it won't take Enix that long to crank out the next six games, but it was cool--in a geeky sorta way--to read nonetheless. Thanks for your attention, and my apologies if you had to suffer through the column on a dial-up connection. Till next week.
Exeunt all