Welcome to the third installment of Japandemonium. Well, it's about that time of the year again. The game industry, along with all the other entertainment industries, is really starting to give it the big, annual holiday season push. There are a lot of good games coming out right now, and RPGs aren't excluded from the festivities. In addition, all three consoles are now officialy online, which is good news for everyone. Many developers are going to find out now whether there are in fact enough dedicated MMORPGers around to successfully sustain more than a handful of games. Personally, my money is on the Xbox. Developers have the advantage of not having to worry about the infrastructure, leaving them with only the job of actually getting the game online in a fun, playable form. Japan is not being excluded from the online party either, what with games like Shin Megami Tensei Nine and Phantasy Star Online 1 & 2 getting console gamers onto the network. But, enough prophesying for now, let's get on with the show.
First up is some news of a musical nature. SME Visual Works is putting out a symphonic-suite soundtrack CD based on the recently-rereleased Dragon Quest IV. The double-disc set contains over 80 minutes of music that was recorded this past summer during a performance by the Kanagawa Philharmonic Orchestra, under the conductace of Asaeda Nobuhiko from music composed by Koichi Sugiyama. The set will be available in Japan on the 18th of December for 3,570 ¥ ($30).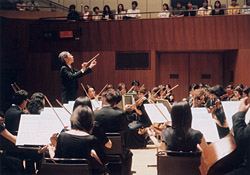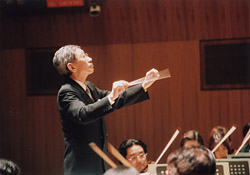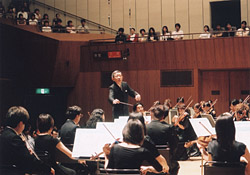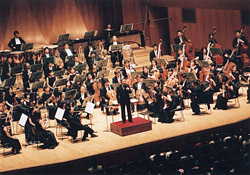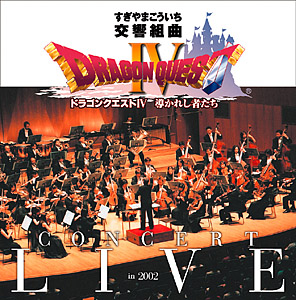 If the prospect of a measly two CDs doesn't quite get your juices flowing, then this next item should be right up your alley. SME Visual Works is also bringing to market an enormous Dragon Quest music collection box-set. Spanning 7 CDs and 143 tracks, the set collects music from all seven installments in the genre-defining series. The music, which was performed by the prestigious London Philharmonic Orchestra, has been digitally remastered from the original recordings, and the box includes an extra disc containing demo versions of some of the tracks. While this monstrous box will set you back 12,000 ¥ ($99), the inclusion of the nine character figurines seen below might serve to lessen the pain somewhat.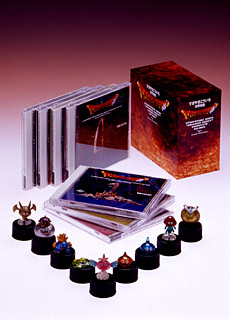 In the wake of Nintendo's stunning Legend of Zelda preoder bonus, any incentive campaign is doomed to mediocrity, but that hasn't stopped Digicube, in conjunction with several large convenience store chains, from announcing a couple for some high-profile upcoming RPGs. Preordering either Square's Unlimited SaGa or Namco's Tales of Destiny 2 at any Digicube-affiliated location (including 7-11 and Circle K) will net gamers either a CD of computer goodies, like screensavers, wallpapers and a Personal Information Manager, or two coasters, respectively (see below for pics).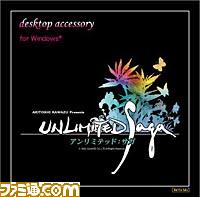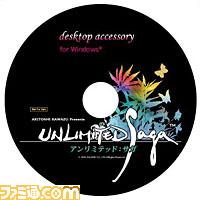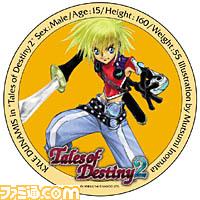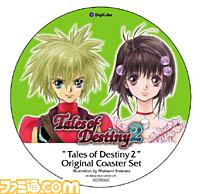 In Nintendo news of a more litigious nature, it was revealed this week that the company has lost a lawsuit pertaining to alleged violation of its intellectual property rights. The issue at hand is publisher Enterbrain and developer Tirnanog's Tear Ring Saga (previously Emblem Saga), which Nintendo claimed was too similar, in name and form, to its own Fire Emblem series. The issue is muddled by the fact that Shozo Kaga, originally with Fire Emblem-creator Intelligent Systems, left his previous employer to join Tirnanog, where development was started on Tear Ring Saga. Nevertheless, Judge Ryoichi Mimura ruled that the word "Emblem" does not belong to Nintendo, and that there was insufficient evidence of blatant rip-off to justify the suit, and consequently he relieved the two companies of wrongdoing. Nintendo has stated that they will appeal the decision.
Although we don't normally cover hardware here at RPGamer, this next snippet is just way too cool to pass up. Nintendo announced a new peripheral today that will have old-school gamers, or just those with poor-eyesight, frothing at the mouth. Dubbed the Nintendo GameCube Game Boy Player, the peripheral (seen below) plugs into the bottom of the GameCube and will allow gamers to play Game Boy, Game Boy Color, and Game Boy Advance games using the GameCube controller on a regular television set. Additionally, the GGB Player will still allow gamers to battle each other using the GBA link cable.
The GCGB Player will be available in all the GameCube console colors and will hit Japan in March 2003 for 5,000 ¥ ($41). One caveat to those of you pulling out your credit cards as you read this: while the GBA does not have any territorial lockout features, the GameCube does, so it is unknown as of yet whether the imported peripheral will work with domestic GameCubes and/or games. Fear not, though, as the report indicates that the peripheral will see release in North America and Europe in May 2003. This is fantastic news for gamers wanting to give some of the GBA's excellent RPGs and other titles a go on a decent sized screen. All hail the rebirth of the SNES!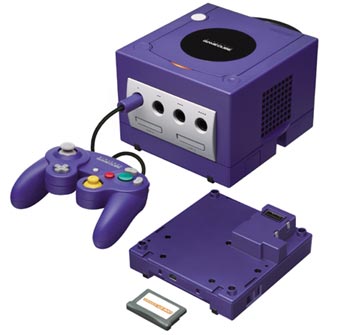 While we in North America sit twiddling our calloused thumbs waiting for the first installment of the .hack series, our Japanese colleagues are preparing themselves for the third entry, which hits those shores on the 13th of December. To get gamers ready, Bandai has announced that from November 20th the ".hack//Welcome to the World" anime DVD will be available for free rental at Tsutaya retail outlets throughout the country. This is the same DVD that was handed out at Bandai's Tokyo Game Show booth earlier this year and it will allow those that weren't able to make the trip to get up to speed.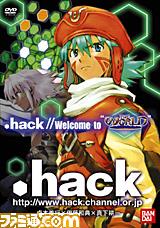 That's it for this week. Since it is clear to me that weekend updates just aren't going to work, you can expect to see future installments of Japandemonium go live every Monday. Except this week...thanks for nothing Hydro Quebec, Grrr! Once again I encourage your feedback. The sooner you get back to me with your opinion, the sooner I'll stop asking for it. Oh, and if any of you are on Xbox Live and see DAG0N fragging your ass, you'll know who it is.
Exeunt all