Welcome back to the second week of Japandemonium. I told you last week that I would try and update again this weekend, and lo and behold, it looks like I almost made it. I got a fair amount of response from last week's column, most of it positive. While I would like to think that everyone likes the format so far, I would like to hear what else you guys and girls want to see. Use the forum link below, or just email me your thoughts. Enough of that for now, let's get on with the show.
First on the menu is some news from the Osaka Game Festival, which went down in Japan this past weekend. There were a lot of games on hand, and, not surprisingly given the Japanese penchant for the genre, RPGs were prominently featured and very well received. Especially popular was Namco's upcoming Tales sequel, Tales of Destiny 2, with salivating fans waiting in long lines to give the game a 10 minute run. Some other highlights included Shigeru Miyamoto's Legend of Zelda for the GameCube, Square's PlayStation 2 title Unlimited Saga and Enix's Star Ocean 3: Till the End of Time for the PS2. Also on display was Victor's upcoming Game Boy Advance installment in the Harvest Moon series, Harvest Moon: Mineral Town (see below for more on this title). Fans eager to try out the offline version of Shin Megami Tensei Nine got their wish too (see more on this title below).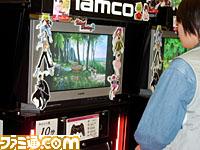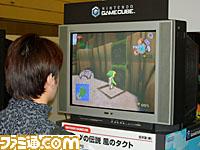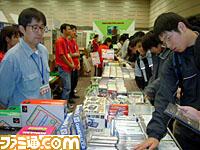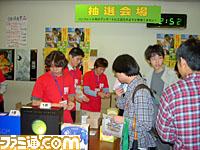 While the games set for release in the near future received a lot of attention, that's not all that the Game Festival had to offer. There was an area set aside for retrogamers to get their nostalgia groove on, and also space where those looking to pick up a game or five could browse the wares of the many used-game retailers on hand. There was also a lottery where winners could pick up all sorts of cool swag, including some the new consoles.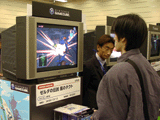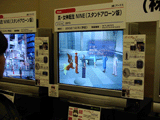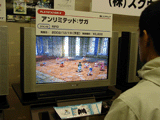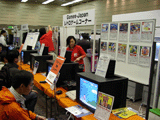 I suspect that I will be saying this on a weekly basis, but this is one type of event that North America is sorely in need of. The videogame market over here is just as large as that in Japan, so it makes no sense that the peripheral aspects of the culture are taking such a long time to filter through to us. Could it be that the industry here is totally dictated by those that only pick up a couple of games a year, while the more hardcore are totally irrelevant? This seems like one possible reason. I think that if something like this was attempted over here that the response would surprise a lot of people.
Speaking of the Harvest Moon series, Victor Interactive Studios spilled the beans on the link-up capabilities of the game this week. While we have known since May that there would be both GameCube (Harvest Moon: A Wonderful Life) and GBA (Harvest Moon: Mineral Town) installments of the series this year, the interaction between the two has not really been covered. While it will not be possible for the residents of the two towns featured in the titles to interact directly in their own towns, there will be a third town located between the two that will allow neighbors to trade items and share other experiences.
In more Tales of Destiny 2 news, it was revealed this week that there will be a minigame to occupy players' time. As if playing a waiter in real-life isn't frustrating enough, the game will allow players to take on the role of a waiter/waitress in a busy restaurant (check out the screen shot below). You'll have to memorize all the orders that you're given or risk upsetting your customers. Also, if you take your time, the restaurant will become overcrowded and unmanageable. Much like real life.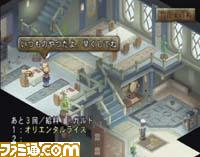 In some Final Fantasy-related news, the online-only Final Fantasy XI for the PC hit Japan this week. Our colleagues shelled out a cool 7,800 ¥ ($65) to take on the rest of the world in the locales of Vana D'iel. The Dell Dimensions that were previously reported to come bundled with the title were seen around Akihabara as well. Square is being very considerate of gamers' hardware. The company has provided a tool to benchmark gamers' PCs and there are also hints for those whose hardware specs are not up to scratch. These will come in handy to a lot of people, considering that the game is quite a hardware hog requiring an absolute minimum of a 800 MHz CPU, 128 MB RAM and 32 MB video card. These specs won't get you far though; the recommeded configuration calls for a 1 GHz CPU, 256 MB RAM and 64 MB video card.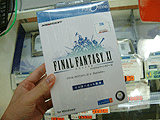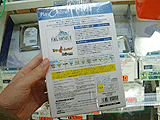 Atlus has announced details of the deluxe package of the offline version of Shin Megami Tensei Nine. When the game ships next month, those willing to fork out the extra dough will find a mini-statue of main character Maria, a C.B.A.S. (Central Administration Bureau) ID card and binder, a clock, and a 30-song soundtrack. The ID card contains a code that will allow the download of wallpapers, screensavers and an online trading card game. Those of you with an import/modded Xbox (both of you) can expect to pay 12,800 ¥ ($107) for this monster of a package when it sees release on the 5th of December.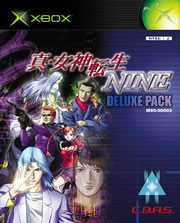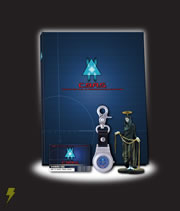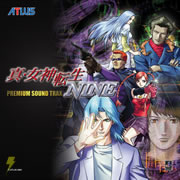 The final two snippets of info for this week are for the music fans out there. The orchestral version of the theme song for Enix's Star Ocean 3: Till the End of Time, performed by J-Pop star MISIA, will appear on the singer's "Back Block" single when it hits stores on 20 November. The game itself has been pushed back till next year. The second recording coming out soon in Japan is probably of more interest, especially to those eagerly anticipating Final Fantasy X-2. Just about the whole cast that performed the voices for Final Fantasy X has returned to act out a " radio drama" based on a previously untold story (see cover art below). The scenario is under the helm of Kazushige Nojima and Daisuke Watanabe, who are also in charge of the plot of FFX-2. The disc will also contain songs performed by the voice cast. Digicube will release the CD in Japan on the 18th of December for 2,667 ¥ ($22).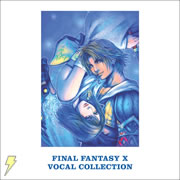 And with that, I thank you for your attention. Quite a packed column this week, I hope you enjoyed it. If you have any comments, questions, suggestions, flames, free swag or words of bile, please get in touch with me via the message boards or email. Also, I am looking for some ideas for a logo for this here regular feature, something that encapsulates the feeling of the column (whatever that is to you). The image should be a gif file and be 125 by 75 pixels. Email me your ideas. Till next week, this is Alex, signing off.