Welcome to what is hopefully going to be a weekly look at what's happening in the world of RPGs over in the Land of the Rising Sun. Japanese gamers are crazy about RPGs, which means that a lot get made, many of which will never see the light of day on these shores. This column will attempt to provide exposure to some of the more obscure games that are being developed as well as popular series that have inexplicably not found a home in North America yet. Many of these games will only be available from importers as domestic distributors are not willing to take a chance to bring them over. Of course this means that you'll be paying more, but you're also venturing into the world of multiple console ownership/modified consoles in order to play them. Enough talk, let's get straight into some free stuff...not for us, however.
Sony is holding a competition in Japan where gamers have the opportunity to win trips around the world to visit locations related to upcoming RPGs. Five games are specifically involved in the competition, namely Capcom's Breath of Fire V: Dragon Quarter, Namco's Tales of Destiny 2, Bandai's .hack Volume 3, Sony's Dark Chronicle and Square's Unlimited Saga. By using the package inserts to complete the entry forms, winners will be able to journey off to spots around the globe, including: Rome, Italy; Naples, Italy; Heidelberg, Germany; San Diego, USA; and Manchester in the UK. Each of these destinations is either directly featured or reminiscent of locales in the games in question. The competition will run from November 14th until January 10th.
If there is one series that many domestic RPGamers would love to get their cheesy poofs-encrusted mitts on, it's Sega's long-running Sakura Taisen. The first PlayStation 2 installment, titled Sakura Taisen: Atsuki Chishioni in Japan, is nearing completion and in usual fashion a special edition has been unveiled. The first printing of the game will come with a bonus DVD containing interviews and other extras, while the Deluxe edition will contain the extras DVD as well as a pocket watch and a stand for the watch containing sketches of the main characters. Check out the images of the swag below. The game itself marks a return to the series' roots, being a remake of the original Sega Saturn incarnation. Importers can expect to pay 6,800 ¥ ($56) or 9,800 ¥ ($80) for the regular or deluxe editions, respectively.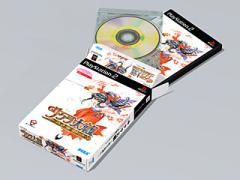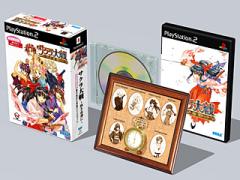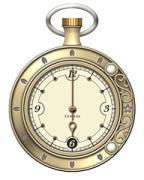 Game releases in Japan are decidedly more fanfare-filled than on this side of the Pacific (not that that is too hard, mind you) with recent events compounding this fact. The release of Torneko 3 for the PS2 in Japan this past weeked saw several commemorative events. The Akihabara prefecture in Tokyo was the setting for the largest of the events to commemorate the Dragon Warrior character's third solo game. Gamers had the opportunity to take part in the festivities with live monster battles and freebies were given out too.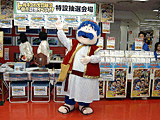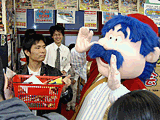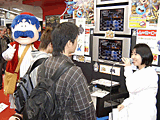 In news of a more portable nature, Namco's classic RPG Tower of Druaga is now available to Japanese cellphone gamers. A mere 18 years after the game's arcade debut, gamers will be able to shell out a cool 315 ¥ ($2.60) a pop to give the game a whirl. Fans of Namco's current Tales series might remember Tower of Druaga, which appeared in its full 60-floor glory as a special "dungeon" in Tales of Destiny for the PSone.
Another series that Western gamers have not been privy to is Atlus's Shin Megami Tensei. Sure, we got the Persona games, but those weren't part of the series proper. Importers will now have the chance to avoid territorial lockouts and experience the original Shin Megami Tensei when it makes its GameBoy Advance debut sometime in 2003. As would be expected, the graphics are getting an overhaul, and there will be some new things to do for those that have already given the original the onceover. Of note is the save system, which will now allow saving progress at any stage, essential for those quick sessions on the subway.
That's it for this week. Check back this weekend, as regular editions of this column will go live on Sundays. Please make use of the forum link below and let us know your feelings on this column. All criticism is welcome, as long as it's well thought out...or funny.