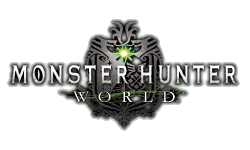 Capcom released a new trailer for Monster Hunter: World. The video, viewable below, highlights the game's Palicos. Palicos are feline allies of hunters, assisting them in multiple ways, and players are able to customise their own Palico, including its fur pattern.
The company also announced that it will be re-running the PlayStation 4 beta for the game. Unlike the previous beta, which was for PlayStation Plus subscribers only, the open beta will be available for all PlayStation 4 players and run from 6pm CET/5pm GMT/9am PST on December 22, 2017, to 6pm CET/5pm GMT/9am PST on December 26, 2017. Those who downloaded the client for the last beta will be able to use it again for the second beta.
Those who complete the quests in the beta will receive bonuses for the full game when it releases on January 26, 2018. Monster Hunter: World will also be released for Xbox One on the same date and PC at a later date.