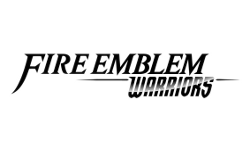 Nintendo has outlined the first wave of DLC for Fire Emblem Warriors. This first wave will focus on content taken from Fire Emblem Fates and is available as part of the game's season pass for $19.99 or as an individual purchase for $8.99. The pack will release on December 21, 2017 for both the Nintendo Switch and the New Nintendo 3DS.
Included in the Fates pack are three new playable characters: Niles, the bow-sporting theif; Azura, the lance-wielding songstress; and Oboro, the spear fighter. Each character will come with new abilities, support conversations, a History Mode map, costumes, items, and weapons.
Fire Emblem Warriors is the franchise mashup between Fire Emblem and Dynasty Warriors, putting players in control of Fire Emblem heroes in an action RPG that pits them against hundreds of enemies. For more information on the game, Alex Fuller's review can be read here.