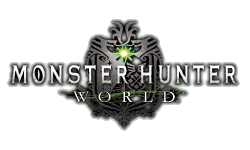 During the PlayStation Media Showcase for Paris Games Week, Capcom revealed that there be a PlayStation 4 beta for Monster Hunter: World. The beta will be avaialble for PS Plus users and run from December 9, 2017 to December 12, 2017. The beta will let players join with up to three others online on hunts for Great Jagras and Anjanath within the Ancient Forest area as well as venturing into the Wildspire Waste to take on Barroth.
The trailer also revealed a new area as well as PlayStation 4-exclusive collaboration with Horizon: Zero Dawn for some special equipment. The Rotten Vale area features a toxic mist that can obscure dangers and is home to the Radobaan, a beast that uses carcasses it finds as armour.
Monster Hunter: World arrives on PlayStation 4 and Xbox One worldwide on January 26, 2018. A PC version is planned for a later date.



Click here to view more screenshots