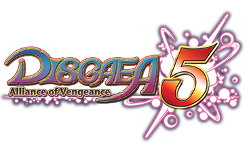 Disgaea 5: Alliance of Vengeance received a big update on new characters and battle systems. The focus of the update largely centered on the game's new villains and the Squad System.
The first new character is Void Dark, the main antagonist for the game. He leads the army of "The Lost" and is hellbent on taking over the Netherworlds. Then there is Majorita, one of his generals whose ultimate goal it is to build a demon utopia. Finally, there is Bloodis, another general and the right hand man to Void Dark and heir to the army.
Elsewhere, the Squad System adds another layer to the army building process. Players pick a character to act as a squad leader and provide other units as subordinates. This provides everyone in the squad with various buffs based on the composition of the squad. Squads can increase their level by capturing enemy units in battle and using them as backup. Squads also have access to Squad Skills, in which the entire squad attacks another squad.
Disgaea 5 is set to release on March 26, 2015 in Japan, with a North American and European release set for Fall 2015. It will be available exclusively on the PlayStation 4.



Click here to view more screenshots.