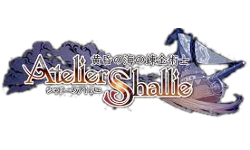 Koei Tecmo dropped an English version of an Atelier Shallie: Alchemists of the Dusk Sea trailer and some new media. The trailer begins by focusing on the story and setting up the world of the game while the second half focuses on many of the gameplay elements.
Atelier Shallie is the third title in the Dusk trilogy. The game is set to release on March 10, 2015 in North America and March 13, 2015 in Europe.








Click here to view more screenshots.