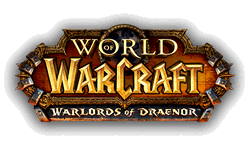 Last weekend's Blizzcon included one major RPG-related announcement: a new World of Warcraft expansion titled Warlords of Draenor. This expansion takes players back in time to an epic war that once engulfed the orcish homeland of Draenor.
New features in Warlords of Draenor include improved character models, the ability to upgrade a character immediately to level 90, a customizable garrison for each player, and of course a new land full of quests to explore.
Blizzard also released new trailers related to Diablo III. One was for the game's PlayStation 4 version, while the other was for the Adventure Mode feature of the game's Reaper of Souls expansion.