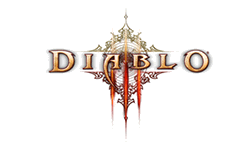 One of the biggest pieces of Diablo III news at this year's BlizzCon was the unveiling of the game's lavish Collector's Edition. There is currently no official price or release date for this Collector's Edition, but you can pre-order now at GameStop or Amazon for the estimated price of $99.99.
The Collector's Edition Includes:
Diablo III PC/MAC Game
The full version of the Diablo III game on DVD-ROM.
Diablo Skull and 4GB USB Soulstone
The 4GB USB soulstone includes full versions of Diablo II and Diablo II: Lord of Destruction. The Diablo Skull functions as both a nice decoration and a resting place for your USB soulstone.
Behind The Scenes BLU-RAY/DVD Set
Over an hour of interviews detailing how the world of Sanctuary came together from the combined efforts of artists, writers, programmers, designers, musicians and animators.
Diablo III Art Book
208-page art book, which catalogues countless pieces, from early concepts to final 3D renderings.
Diablo III Soundtrack
Twenty four original pieces from the Diablo III soundtrack on CD.
In-Game Content for Diablo III, World of Warcraft, and StarCraft II
Diablo III - Aesthetic Artifacts:
Call forth glowing angel wings, unfurl an exclusive banner, and dye your armor sets with the Bottled Cloud or Bottled Smoke items.

World of Warcraft - Fetish Shaman Pet:
Journey throughout the World of Warcraft with the fetish shaman at your side.

StarCraft II - Battle.net Portraits:
Display your status as a hero of the mortal realms with an exclusive army decal and three Diablo-themed Battle.net portraits.


You can see more detailed images of each of the items in the Collector's Edition here in this Blizzard preview.