This week's Pokémon news includes a little something for both the present and the future. The immediate news is that to celebrate a million trades made on the Global Trade Station, Pokémon X/Y owners can download a Vivillon with a unique pattern. This Vivillon can be obtained from the Mystery Gift function on the game's launch menu.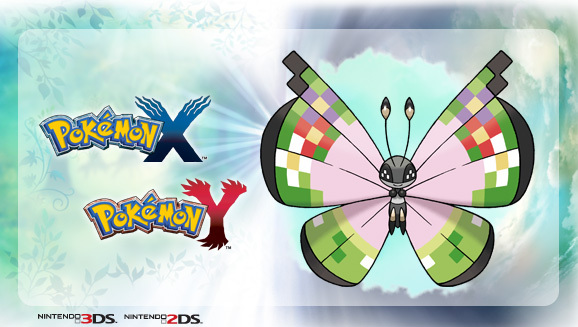 In future news, we have a glimpse of some new features being added to Pokémon Omega Ruby/Alpha Sapphires' Secret Bases. In the games, players will be able to create a customized Secret Base, placing decor to create pretty scenes or play tricks on visitors. The Bases can now be visited online, and players will be able to battle each others' Pokemon based on the rules set by the Base's owner. There's even a new Capture the Flag activity that encourages players to visit as many Secret Bases as they can.
Pokémon Omega Ruby/Alpha Sapphire are coming out on November 28, 2014 for the 3DS. They are remakes of the third generation of Pokémon games created in the current X/Y game engine.