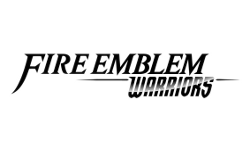 Koei Tecmo has unveiled its two original protagonists for Fire Emblem Warriors. Alongside the two where announcements of the game's story and the first official pair of Fire Emblem characters: Chrom and Marth.
The story of Fire Emblem Warriors follows Shion and Lian, the children of the late king of Aitoris. The king died during a siege on the castle by monsters from another world. The children managed to escape with the help of a magic shield and subsequently begin their journey to erase the evil from their land. Shion and Lian are twins who each want the other to reclaim the throne, though for different reasons.
Fire Emblem Warriors continues Koei Tecmo's and Nintendo's partnership to create Dynasty Warriors-esque games using Nintendo properties, the previous being Hyrule Warriors. The game will be an action RPG featuring many characters from the Fire Emblem series. The game will be available on the Nintendo Switch and the New Nintendo 3DS in the fall of 2017.
Click here to see more screenshots.