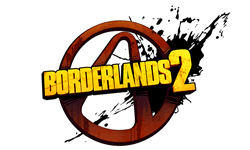 The new leader of the Catholic church, Pope Francis I, revealed today that he is a hardcore gamer and a huge fan of Borderlands 2. "I love the Borderlands 2," he said today at a special event held for gaming press at the Vatican. "There's nothing better after a long day of poping than sitting down on my couch, turning on my Xbox, and fragging some psychos with the hundreds of Catholic gamers that are out there."
When asked what class he liked to play as, the religious icon replied, "I play as a Siren, because, like myself, she is a spiritual leader beloved by her people. Until she killed them all, but I won't do that. I promise."
According to sources within the Vatican, his Xbox and 72-inch plasma television were the first items Pope Francis brought with him upon beginning his papacy. "There's just something about the game that speaks to me, you know? It's like a metaphor for the human condition or something. Plus, that Handsome Jack fellow — I really like the cut of his jib."
Pope Francis I has invited Catholic gamers the world over to join him in some co-op whenever they have the time. His gamertag is TheHolyC.