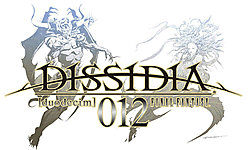 Downloadable alternate costumes for two of the new characters in Dissidia Duodecim: Final Fantasy have been revealed. Yuna from Final Fantasy X will get her gunner outfit seen in Final Fantasy X-2 as her fourth costume.
The second costume is for Vaan of Final Fantasy XII, a pirate outfit. This costume will be available for download as a code in the June issue of V Jump magazine. This issue will also come with a special Pirate Vaan card for the Final Fantasy Trading Card Game.
As of now, this DLC is not available outside of Japan. Other "fourth forms" for Sephiroth, Zidane, and Kuja are also only available in Japan for the time being.