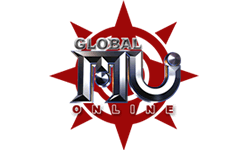 RPGamer had a chat with the people behind Global MU Online today, and discovered some news that will interest both veterans to the game as well as those who just might be tempted into trying it out.
First, a full rundown of the events in May:
12-16: Major prize drops from event monsters, including jewels and armors.
16-23: Medals event. Monsters will drop special medals, which turn into gift boxes which can contain rare items.
27-29: Memorial Weekend Celebration! Receive 4x EXP during these three days. Those running premuim (2x EXP) will get a whopping 8x experience!
Looking towards the future, players will be delighted to hear Season 2.5 as well as Season 3 are both scheduled to be live in 2008. The only detail to be released so far is that each class will receive a third evolution during Season 3. This will allow further development of class skills, but little else is currently known.
Last on K2's list of surprises was the first exclusive details on the Blood Summoner. This will be only the second female character on GMO, with the previous being an Elf. The Blood Summoner in comparison is a human whose abilities include summoning demons. These characters will start from level 0 (the cap being level 400) and will be available by the end of the year.
Those interested in further details should keep their eyes peeled towards our MMORPGamer column for information on this evolving Free2Play game.