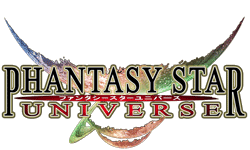 Earlier today, SEGA of America and SEGA Europe announced that Phantasy Star Universe will be released for the Xbox 360. The title will include two different playable experiences; a single-player adventure spanning multiple planets, and a multiplayer, online experience that will support Xbox Live.
"The reinvigoration of this beloved franchise on the Xbox 360 signifies another step for SEGA towards next-gen leadership," said Scott A. Steinberg, Vice President of Entertainment Marketing, SEGA of America, Inc. "Phantasy Star has a rich history, and now with Phantasy Star Universe in support of the Xbox 360 and Xbox Live, gamers can enjoy a fantasy role-playing experience of unprecedented depth both online with their friends, and offline in the robust single-player game."
The single player mode will offer more than 40 hours of gameplay centering around the title's hero Ethan Waber, a 17-year old cadet who begins his journey by first rescuing his sister at the GUARDIANS, a colony under siege by mysterious life forms known as THE SEED. This mode's gameplay system will feature real-time battles, over 200 weapon variations in over 20 weapon categories for melee, technique, or ranged-type combat, as well as selecting from an assortment of Photon Arts to defeat enemies.
In the online mode, players will be able to create their characters from a range of races and explore the three planets of the Gurhal system. Players can travel in groups of six as they move around the worlds completing a variety of quests.
Phantasy Star Universe will also be hitting the PlayStation 2 and the PC. The title is set for a Fall 2006 release across all supported platforms.