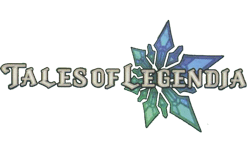 Namco's long-running Tales series has been ever-changing and the upcoming entry, Tales of Legendia, is no different. Throughout plot, character, and gameplay changes, there is one thing that has remained constant in most Tales games, and Legendia promises to be no different. This constant? Cooking.
Cooking returns for Tales of Legendia, but not in the same form. This time around the cooking is limited to baking bread. Players will not only seek out ingredients, but will also forage for recipes. There will be numerous types of bread to create, each one with a different healing effect for the party. The player's ability to bake bread can also be improved, resulting in more types of bread available to be baked, as well as varied healing effects.
In previous Tales entries, cooking was a task that could be done anywhere once the requisite ingredients had been obtained. In Tales of Legendia, however, baking bread can only be performed in bakeries. Bakeries will be the only way to obtain bread as well, as it will not be for sale or sellable in any stores, nor be obtainable in treasure chests of dungeons.
Tales of Legendia is set for an August release in Japan, and is set to be released for North America in February 2006. Stay tuned to RPGamer for more details regarding this title.