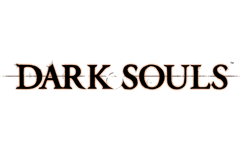 Some details on the upcoming Dark Souls were dropped recently by a Famitsu preview. They shed a bit of light on some high res screenshots that From Software recently put out. One interesting aspect is the camp fire system. Camp fires act as a base or check point, allowing people to restore health. This is done via a substance called Est, in addition to touching the fire directly and using a spell to restore health. You will restart at these camp fires if you die. Players will also be able to see images of others when playing online.
Some additional gameplay details report on ladders, which enemies may chase a player up. It will be possible to kick off the pursuing enemy. There will also be a spell to change your body into an iron form, taking less damage but greatly restricting movement. Being able to summon NPCs was also mentioned, such as the Black Iron Knight. Players can fight alongside these characters, but there are limitations as to when they can be summoned.
Finally, there was mention of a "mysterious holy woman" seen from the back in some screens that players will encounter, though nothing else about her role in the game was stated. Dark Souls is slated for a release in Japan and North America sometime this year.