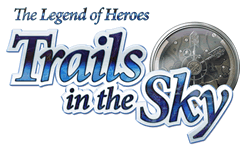 In celebration of the limited edition version of the upcoming PSP title, The Legend of Heroes: Trails in the Sky, XSEED will be holding a special pre-order drive. By pre-ordering The limited edition at Amazon.com, Gamestop.com, or a GameStop store before March 10, 2011 and forwarding the confirmation/receipt to support@xseedgames.com, people may be able to choose one of the following items:
1. Ys Seven OST
2. Ys: The Oath in Felghana OST
3. Ys Art Book
4. Ys Cloth Map
5. Ys 2011 Calender
6. Lunar: Silver Star Harmony OST
This special offer is only open to residents of the US, and only while supplies last. Those interested should also include their mailing address and their selected item when emailing their pre-order confirmation. Trails in the Sky is set for release on March 29, 2011 in the US.