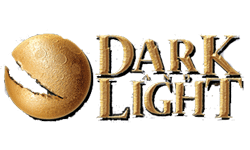 GamerGod released the final part of a two part interview on January 4th with Dark and Light's lead developer, Stephane Quilichini. Here are some highlights from both parts of the interview:
Part one, which was posted back in September, mostly focused on how many games had been cancelled at that time and asked if there could be any light shed upon Dark and Light to make sure that we will be seeing it coming to our shores soon. The interview also touches on the lack of open beta and their official site.
Part two, posted on January 4th, brings our attention to more information on the interactivity of the game world itself. For example, if someone were to kill off one of the main predators of deer in their land, wolves, would the deer population suddenly boom? Conversely, if the deer population were slaughtered, would the wolves begin attacking townsfolk? Stephane has said that there will be a mob spawn system that will create more predators in the area.
Part two also touches on items left when a caravan is raided, exploration, weather, and future news. There are also three screenshots that came with part two.