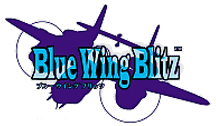 Further details regarding plot and game mechanics have been revealed regarding Square's upcoming WonderSwan Color RPG title, Blue Wing Blitz. The game's story takes place in a fantasy world comprised of many floating islands, which are owned and ruled by a wicked airship corporation. As the commander of an opposing air force, the player's mission involves leading a team of planes and airships into combat against these evil forces in an effort to take back the islands.
Combat within the game should be familiar to anyone who has ever played Square's Front Mission series, which was developed by the same team currently working on Blue Wing Blitz. The battles are mission-based, taking place in the traditional strategic form of Tactical-RPGs. Each of the airships and planes the player obtains will be upgradeable in a style similar to Front Mission 3. Specific components of the aircraft, such as the engine, weapons and armor can be purchased and configured to the player's liking.
Scheduled for a July 5th Japanese release date, Blue Wing Blitz is shaping up as an interesting new take on a classic concept. Fans of the Tactical-RPG genre will definitely want to keep an eye on this one.