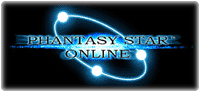 When Phantasy Star Online was first released in Japan last December, players encountered a number of connection and server problems which unfortunately detracted from the gaming experience. Now that Sega's online RPG has been released in North America, most of these connection issues have been resolved, but a new manner of problem has begun to appear. As could only have been expected, the first online console RPG has met with its first security breaches.
The Sonic Team went to great lengths to install security measures into Phantasy Star Online, designing the game to lock a player's character to a specific VMU and Dreamcast console unit. Since the game registers its unique access key code with the console itself the first time a player goes online, it can never be used in another system. This means that no used copy of Phantasy Star Online can be purchased or sold at game retail stores, as it would be completely unable to connect.
However, even with the extensive security features, the game has been subject to players using cheat codes to hack the online game. Only a few weeks after the title's North American release, a group of code creators devised an assortment of cheats, which bestowed a player with everything from limitless hit points to infinite money. Fortunately, since Phantasy Star Online does not allow players to actually harm one another, there is no threat from cheating players. However, while the codes affect the characters in the game, the true motivation behind such cheating is not on Sega's server at all. As has been the case with many other online RPGs, ebay and other online auction sites have become the grounds for individuals selling their online "possessions" for real money. It's all too easy for cheaters to simply rack up tons of money and then sell it over ebay to an honest player, and then to go do it again. While Sega has not yet announced whether or not they will be able to combat this development on the server end, players can do their part by avoiding Phantasy Star Online sales on ebay, no matter how tempting they might seem.