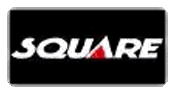 Digicube, the Squaresoft-owned Japanese videogame retailer, has reportedly begun selling Nintendo software for the first time ever. This information comes alongside news that Square has continued its discussions with Nintendo, in spite of the fact that Hiroshi Yamauchi, Nintendo's President, recently made a strong statement against working with the software developer. The decision to market Nintendo software is undoubtedly an indication of further effort on Square's part to obtain a better standing with Nintendo. This move may also be an indication of Square's desire to get in on the GameBoy Advance sales, which are expected to be very high.
Squaresoft's President has stated, "We're not expecting to be accepted by Nintendo right away, but we're doing everything to get the relationship positive again. The most important thing about management is the ability of having several choices. It is hard to lose one of these. We have to try to convince Nintendo, by showing them our plans for GBA and GameCube that we will boost their hardware sales."
While Yamauchi has not publicly responded to any of this yet, it is expected that he will make a statement soon. In the meantime, Square will likely continue to pursue a relationship with Nintendo. While nothing is certain at this point, Digicube stores in Japan will continue to market the Nintendo software, and there seems to at least be an open opportunity for the two companies to come to some manner of agreement. RPGamer will keep you updated as this story develops further.