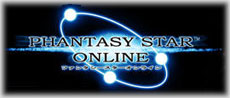 The Japanese Association of Digital Media recently held their sixth annual awards ceremony, which distinguishes certain outstanding digital works from the past year. This year, Yuji Naka, producer of Sega's acclaimed Phantasy Star Online, received the Best Programmer Prize. The AMD gave Naka special recognition, pointing out that the title represents the first time such a large scale network game has been developed for a console platform. Further, the Association also highlighted the innovative Word Select System, the game feature which allows players of different languages to easily communicate with one another.
Mr. Naka was unfortunately not able to be present at the awards ceremony, having travelled to the United States for the North American release of Phantasy Star Online. However, the game's main programmer, Mr. Setsumasa, along with the designer and director, accepted the award on his behalf. Setsumasa commented that, "Today PSO hit stores in the US. The participation of non-Japanese gamers is sure to generate a much higher level of fun for all players. We're also ready to beef up the servers to make sure everyone can just play away." As well, he stated that, "The fact that we received high acclaim from the non-gaming field pleases me more than anything else."
Other gaming awards at the show included Sony's PlayStation2 console, which received the Judges' Special Prize for contributing to the growth of Japan's DVD market, and Blizzard's Diablo II, which won the Overseas Work Prize. Phantasy Star Online is currently available in North America, and will go on sale in Europe on February 23rd, making the title truly global.