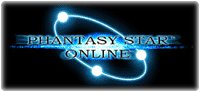 Nearly four weeks have passed since the Japanese release of Phantasy Star Online, and unfortunately all is not well. Last month, RPGamer reported on the title's original difficulties with server stability, and it seems that Sega and the Sonic Team are still dealing with similar connection issues.
A frequent problem in the early days of the online game's operation involved players who shut off their Dreamcast systems without properly disconnecting from Sega's online servers. Such action sometimes resulted in the loss of saved character information and game progress. Although Sega stated that the situation had been handled, it seems that the problem has continued over the last month. Further, it has become common for players to actually get disconnected from the network in the midst of playing. Each time the connection is dropped, there is the risk of data loss, which has made it quite difficult for some players to proceed in the game.
Sega has responded to these issues by posting a set of troubleshooting guidelines at the game's Japanese site. The tips are very basic, suggesting small problems such as electrical interference or faulty wall adapters. At this point, there is not much Sega can say about a permanent fix for the problem, as the difficulties are apparently with the player's connection rather than the game servers themselves. It still remains to be seen if these problems will be resolved for the title's nearing North American release.