Enix's Dragon Quest VII has reportedly shattered sales records in Japan, selling more than four million copies since its August 26th release date last year. This achievement marks the title as Japan's top-selling PlayStation game ever, as well as sixth in the overall software sales rankings. This is all even more impressive upon considering that Enix's original sales projection was only 3.2 million copies.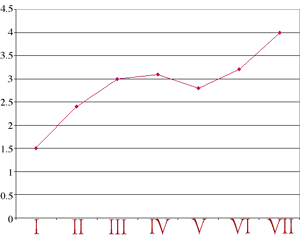 As can be seen by this comprehensive sales chart, Enix's prediction would have been more in line with the series' typical sales trend. However, the title has certainly surpassed all expectations, and taken the Dragon Quest series to a new level of success. This is certainly a great leap from the 1.5 million sales mark of the original Dragon Quest in 1986.
While Dragon Quest titles have consistantly proven to be extremely popular in Japan, they have never sold quite as well in North America. Thus, it will be interesting to see how these numbers are reflected when Dragon Quest VII is released over here later this year. If the Japanese sales of this RPG are any indication of the game's quality, we all have a great title to look forward to.