| | | |
| --- | --- | --- |
| 1. | | Prelude |
| 2. | | The Promised Land |
| 3. | | Mon P'tit Chat |
| 4. | | Toki no Hourousha |
| 5. | | Hikari no Nakahe |
| 6. | | Esperança Do Amor |
| 7. | | Voyage |
| 8. | | Au Palais De Verre |
| 9. | | Once You Meet Her |
| 10. | | Pray |
| 11. | | Não Chora Menina |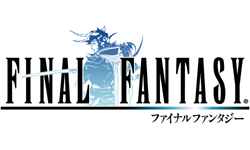 Nobuo Uematsu

Ririko Yamabuki
Risa Ohki

Toshiro Mitsutomi

Masatsugu Shinozaki

Yoshiro Nakamura
Final Fantasy Pray is the first CD of a two-part Squaresoft Vocal Collection. This album is a series of ten musical arrangements of select songs from the soundtracks of Final Fantasy I through VI. All of the arrangements are vocalized using a multicultural array of voices. The pieces are sung in either French, Portuguese, English, or of course Japanese. The arrangers chose to completely overhaul the original songs as many of them are difficult to recognize. Regardless, performing classic Final Fantasy sung in so many different languages is what this album sets out to do.
The arrangements in this CD are easily from the most memorable Final Fantasy tunes. They include Terra's Theme from FFVI, the Theme of Love from FFIV, and even the Crystal Theme, among others. The way the songs are arranged is the most interesting. They sound very different from the original compositions. In some cases, the part of the song the provided the accompaniment in the original theme is now the main melody in Pray, so one has to listen closely to be able to identify the arrangement they're listening to. This provides an interesting twist to old favorites. Also providing nice twists are all the different languages showcased on this album. The Portuguese songs, for example, are downright beautiful. These remakes are really well-done and should be given a chance; they won't disappoint. One notable piece is the Crystal Theme, which isn't done in any language, but hummed and la-ed a capella. It's quite remarkable.
If this CD could be improved at all, it would be to have more arrangements added to it. Fortunately, that problem is later remedied with the second Vocal Collection CD. But as far as Pray itself is concerned, 11 tracks, though a decent number for an arrange album, leaves the listener wanting more. The music is just so enjoyable, being Final Fantasy favorites, and the different languages are so fascinating to listen to.
The arrangers who worked on Pray did an outstanding job of providing a new and refreshing angle through which to see older classic music. Each song sounds brand new, and with good reason since all of them have gotten such thorough make overs. The arrangers also did a great job mixing voices in and choosing which melodies to vocalize, as well as changing the other instruments to better accompany the singer. The songs sound as though they had always been vocal pieces to begin with.
The quality of instruments is quite perfect since they are recorded live and performed by the great Nobuo Uematsu. Can't go wrong with that. Ms. Risa Ohki, who sings all of the tracks, also sounds fantastic. Her ability to sing in so many different languages really adds to the CD. At first, any listener would be hard-pressed to believe that just one woman sung all of the music in this album; it really sounds as if a whole group of multinational women took part in the project. The brilliant instrumentation and arrangements really come together with talented vocals and good old Final Fantasy to really make Pray shine.
All of the tracks are evenly mixed and balanced. The accompanying instruments really add to and support the vocals. Everything is right where it should be with the right channels being accentuated at the right times. The producers of this CD covered everything and did it well. The only unfortunate part is that Pray was never officially released outside of Japan. It's a shame that these arrangements will only be heard in North America by importers.
Final Fantasy Pray is a great arrange album that covers the best tracks from Final Fantasy I through VI. Not only that, but it takes these fan-favorites and totally makes them over with brand new and interesting arrangements and instrumentation. Included in this change are great vocals by a talented singer who sings in four different languages throughout the CD. More than anything, Pray is a fresh, exciting, and very different new look on great music that RPGamers everywhere have come to know and love. Hearing these new takes will be a treat for anyone, Final Fantasy fan or not.
| | |
| --- | --- |
| Musicianship | |
| Sound Quality | |
| Production Value | |

OVERALL

4.5/5