It's beginning to look a lot like the time of year when families exchange gift cards and tidings of goodwill, while MMOs show off their seasonal winter glitz. This year, the RPGamer team wants to get in on some of those sweet, sweet blessings of hope and light. Naturally, instead of baring our souls and getting too enmeshed in the love-and-kindness aspect, we've kept matters professional. Arm's length. Grounded in material goods.
Surprising an RPG fan with the perfect gift can be tricky. We tend to pride ourselves on our particular tastes, and may turn to Steam buxx out of a desire to keep the peace during gift exchanges. However, receiving a gift that's both unexpected and perfect is a special kind of rush. It's worth a shot, right? Our expert tastemakers have scoured the Internet for bits and bobs that may just fit the bill. This list doesn't include computer games, but don't worry—the rest of the site has you covered!
---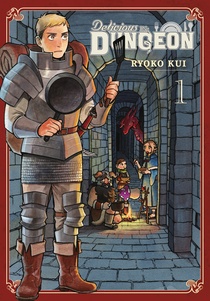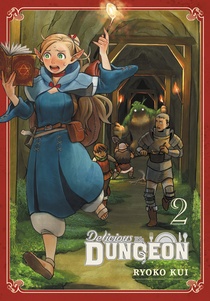 Who's it for? Qu, Wonder Chefs, and the Black Dragon Clan; anyone who has ever maxed out a Cooking skill
Do we own any? Yes. Zach owns the first two volumes.


In this, the golden age of cooking manga, readers have a smorgasbord of options. However, only one series explains the subtleties of orcish cuisine and how to cook a tasty hot pot using a suit of living armor. Delicious in Dungeon is that series, and it is great! Ryoko Kui's story begins with a group of down-on-their-luck adventurers who can't afford expensive travel rations. Rather than giving up their quest to save a friend, they turn to cooking and eating every monster that stands in their way.

The premise is ridiculous enough to justify the series, but the expressive faces and the earnestness of the characters raise the stakes. Laius wants to learn everything about every monster, Chilchack craves respect, Senshi wants to live in harmony with the dungeon, and Marcille just wants to eat something normal. Although the setting is so silly, the dishes look delicious and the pacing is builds the sense of delving deeper into a mysterious dungeon. It's easy to think every aspect of JRPG parody has been explored, but Kui's seasonings keep the gags fresh and flavorful. — Zach Welhouse



---
Official PlayStation 4 Gaming Glasses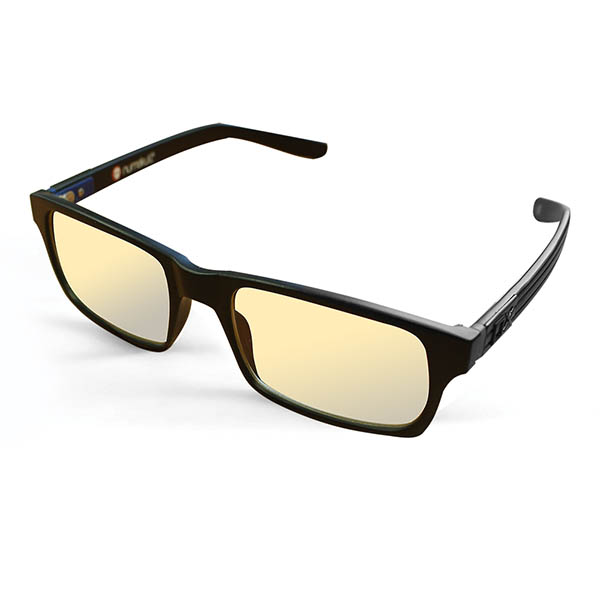 Who's it for? Small-headed office workers; aging game reviewers seeking to spit in time's eye
Do we own any? Yes. Zach requested a pair for review.


The promise of gaming glasses seems too good to be true: an opportunity to reduce eye strain from frequent monitor use. However, Zach wore a pair for a few weeks in his monitor-intensive day job, and he's had to call fewer gaming evenings short because of pain. Too much screentime still causes a dull pressure on his eyes, but not so much he needs to lay in the dark and contemplate his life decisions. Better yet, the glasses have resulted in a slew of offhanded compliments, including "Nice specs," "You're lucky you look good in glasses," and "Are you still wearing those?"

On the downside, the gaming glasses do nothing against waves of acid or other darkness-causing status effects. Moreover, wearing them for more than an hour puts noticeable pressure on Zach's temples, which trades sore eyes for a sore head. Soaking the glasses' arms in warm water didn't work, so this accessory is one-size-fits-most. Let the wide-headed gamer beware. — Zach Welhouse



---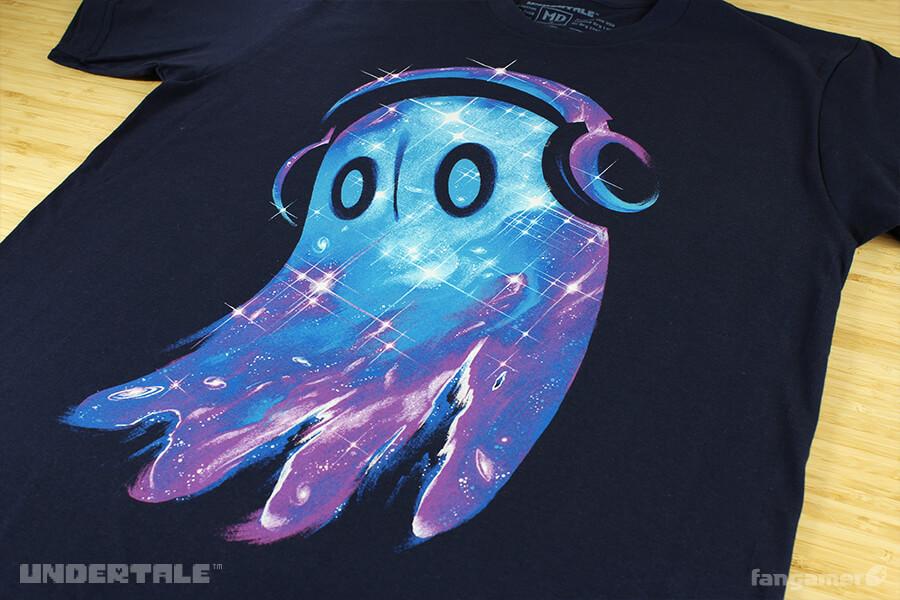 Who's it for? Discerning shirt fans; anyone with a spare torso slot
Do we own any? Yes. Zach owns several and Mac is known to sport the running cactus man.


There are a lot of t-shirts inspired by RPGs. Fangamer's are probably the best. The most common item on their shirt menu is a short-sleeved t-shirt that's a 50/50 cotton-polyester blend with a soft, tight fit that makes them perfect for layering or wearing solo. Maybe Zach's just worn too many low-quality free t-shirts over the years, but Fangamer's shirts are a cut above.

Unlike many online shirteries, Fangamer doesn't just stick to clothing inspired by popular games like Final Fantasy; they also boast deeper cuts like Undertale, YIIK, Earthbound, and Golf Story. Fangamer even has options for the prolific t-shirt wearer who's looking to branch out into non-t-shirt garments, such as jackets and hoodies. They also have pins! — Zach Welhouse



---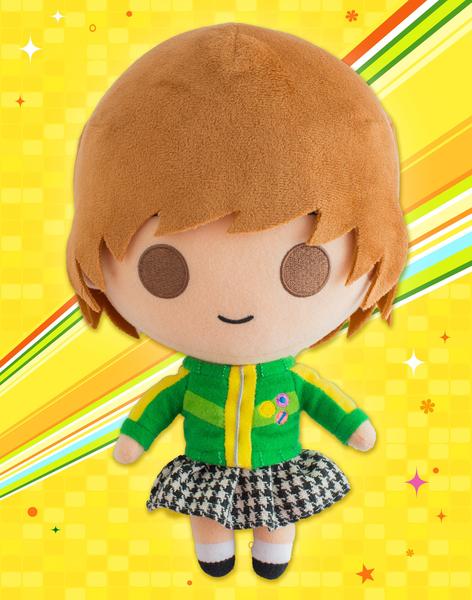 Who's it for? Those who love to cuddle their romance option from their favourite video games
Do we own any? Yes. Sam owns Dorian from Dragon Age Inqusition and has Persona 4 Kanji on pre-order.


Do you like plushies? Do you want all the cute plushies of your favourite characters? Sam adores the quality of the plushies on Sanshee's site and has bought several of them as gifts for her gaming gal pals. Sanshee offers a variety of characters from many popular RPG franchises such as Dragon Age, Persona, Stardew Valley, and Mass Effect! From romance options such as Morrigan and Cullen, to fan favourite characters from Persona 4, such as Chie and Kanji, you can own a plush version of your bae. These plushies offer excellent cuddles, and are soft and squishy. — Sam Wachter



---
A Personalized Playlist
Who's it for? Thoughtful friends; family members interested in building atmosphere; cheapskates
Do we own any? So, so many. You can't stop the music.

Most folks will say some variation of, "Don't buy me anything," or "I have everything I need," in the holiday season. Taking people at face value is all well and good, but it's hard to go wrong with a nice note and some tunes. Making holiday conversation with distant relatives or uninterested coworkers can be challenging, so providing atmospheric focus for the event can help set the pace. In the best case scenario, you can set the conversation by sharing a few examples of video game music that isn't "just bleeps and bloops"—unless classic chiptunes are your thing. Here are a few albums, tracks, and related sources to get your creative engine spinning.
For extra points, consider writing a heartfelt card to go with the tunes. — Zach Welhouse
---
Snorlax Bean Bag Chair and Slippers from ThinkGeek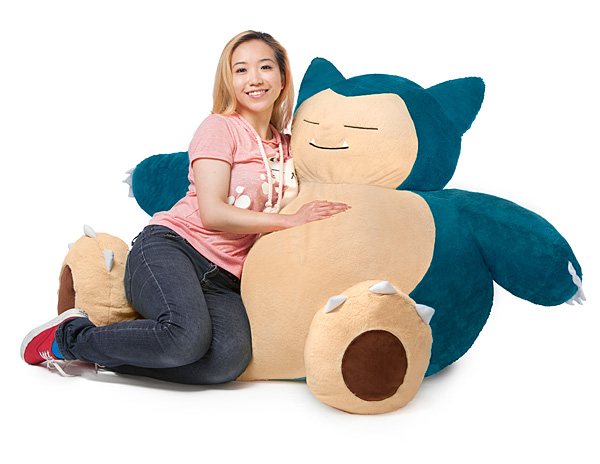 Who's it for? Nap-lovers
Do we own any? No, but Scott Wachter should buy these for his wife. *hint hint*


Many Pokémon fans can agree Snorlax is a pretty darling Pokémon. From its round tummy, it appears as though Snorlax would keep you warm and safe. The bean bag chair would be excellent for long gaming sessions and Pokémon catching and these slippers will keep your tootsies nice a roasty toastie this winter. Personally, Sam thinks having an over-sized bean bag chair is just an awesome idea, especially if it has arms to cuddle you with. These items are great for the champion nappers in your life who just need to be extra cozy.

Note: May not be suitable for dog owners who have investigative puppos who like to chew on things or claim bean bag chair for their own. — Sam Wachter



---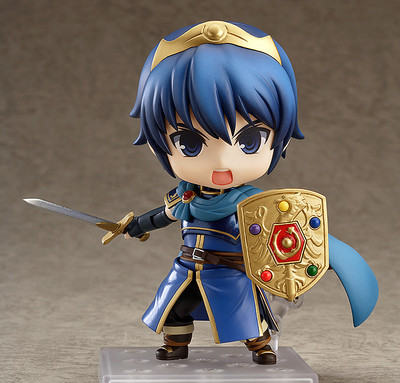 Who's it for? Fans of super-cute small figurines.
Do we own any? Not these specifically, but an Estelle Bright Nendoroid has kept Josh's desk free of Shining Poms.


When Amiibo came out three years ago, gaming fans went nuts collecting the miniature Nintendo figurines. However, Amiibo releases are becoming fewer and further between, so what's a gamer with empty shelf space to do? Maybe some Nintendo themed Nendoroids can fill that hole in your home. These four-inch-tall figurines come with different weapons and faces allowing Link, Marth, and Corrin to be customized to suit your tastes. Perfect for defending your desk from prowling Moblins or the occasional Earth Dragon threatening your workplace. — Josh Carpenter



---
Square Cushions from Square Enix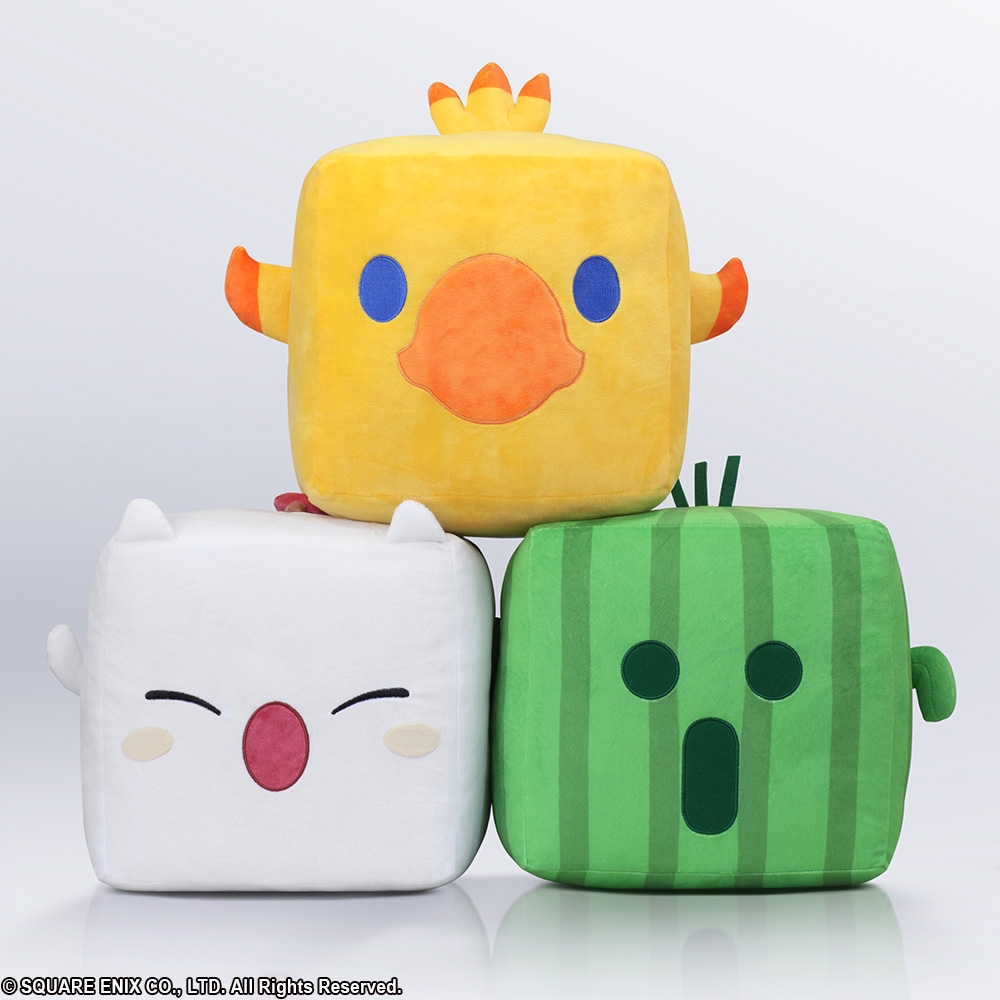 Who's it for? Minecraft fans; Cubists
Do we own any? No. They're currently available for pre-order.


You heard it here first: 2018 will be the year of the stack. Any interior decorator worth their reclaimed loft will suggest piling books, loose crates, or mixed fruits in tasteful, undifferentiated stacks. These little numbers from our friends at Square Enix will launch you into the bold, new future of stacking. Does Cactuar stack on moogle? Yes! Does moogle stack on chocobo?! Yes!! Establish yourself as a trendsetter by stocking up on these multidimensional dudes, who have finally made the jump to cube form. Cactuar fans with a few more clams to rub together may want to consider the silver pendant ($120). — Zach Welhouse



---
Ryuutama Tabletop Role-Playing Game


Who's it for? The other kind of role-players
Do we own any? Zach has a copy on his shelf.


Tabletop role-playing games are an enjoyable mix of strategy and storytelling that have many points of contact with the similarly named genre of computer games. From the rules-light story games to the 800 lb. dracolich in the room, Dungeons and Dragons, there are plenty of choices when it comes to tabletop gaming. Ryuutama excels because of how quickly and cleanly it sketches a world of exploration and wonder. The book is written in a conversational tone and provides plenty of examples and heartwarming illustrations of play.

Unlike many RPGs, which promise stories about exploration, Ryuutama's rules promote its themes. Players take on the roles of farmers, merchants, and other everyday fantasy occupations who set off to travel a world of potential. Combat is quick and reminiscent of a console RPG like Dragon Quest; travel and inventory management receive more mechanical support than many games of similar complexity. By shifting the crunch from battle to exploration, Ryuutama encourages stories of heartwarming travel in line with the hopeful swell of emotions unleashed by a good JRPG. — Zach Welhouse



---
Bravely Default Soundtracks from CDJapan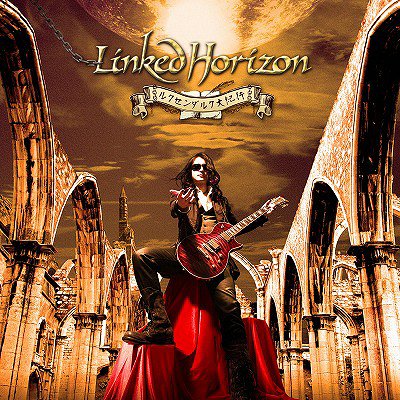 Who's it for? Bravely fans and budding Sound Horizon enthusiasts.
Do we own any? Cassandra owns the limited edition of Luxendarc Daikio and the regular edition of Luxendarc Shokiko.


Many people would agree Bravely Default has fantastic music. Sure, there's the standard official soundtrack available for the game, but some Bravely fans may not be aware of two special albums: Luxendarc Daikiko (Big Diary) and Luxendarc Shokiko (Small Diary). Both consist of special arrangements of the 3DS title's music, most of them vocal versions, performed by the band Sound Horizon under the project title Linked Horizon. The original tracks are already amazing by themselves, but these arrangements are equally as incredible. The singing fits the music surprisingly well. A few, like the vocal version of "Baby Bird", Edea's theme, even arguably exceed the original piece.

The rest of the party also gets their own vocalized songs, including a full, Japanese version of Praline a la Mode's "Love in the Crossfire". In addition, the limited edition of Luxendarc Daikiko even has a neat 8-bit rendition of all the game's battle music. These CDs are a must have for fans of Bravely Default! — Cassandra Ramos



---
Pokémon Generation 5-7 OSTs from CDJapan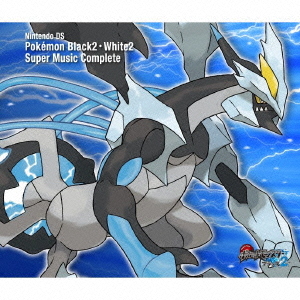 Who's it for? Pokémon fans who like their music in a physical format
Do we own any? Cassandra owns the Pokémon Black/White and X/Y Super Music Collections.


The beeps and boops from the Game Boy speakers while playing Pokémon Red/Blue may make us nostalgic, but as the series has evolved so has its music. The past three generations of Pokémon have especially excellent soundtracks, so why not give someone who agrees the gift of music? From the beautiful faux piano piece "Unwavering Emotions" to the grand "Battle! (Champion)," to the mystical "The Heirs to Eternity" and the exciting "Battle! Solgaleo/Lunala", there's a lot to love on these soundtracks. These CD collections are huge and they are cheaper on digital store, but they sure do look nice on a shelf. — Cassandra Ramos



---
3DS Fire Emblem OSTs from CDJapan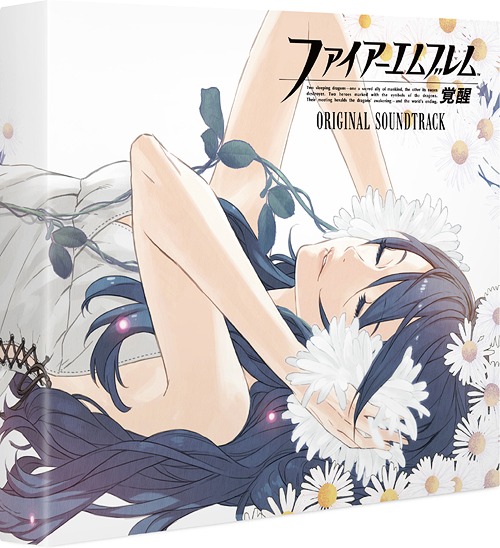 Who's it for? Those who shouldn't speak her name, are the ocean's gray waves, or are the heritors of Arcadia
Do we own any? Cassandra owns the Awakening soundtrack and has her eyes on Echoes!


Another long-running Nintendo series whose music has arguably gotten better in its last few releases is Fire Emblem. Fire Emblem: Awakening, If (Fates), and Echoes: Shadows of Valentia have a huge amount of music reflected in each of these official soundtracks, each of which consists of five or six CDs. Much of the music in these games is excellent. The Fire Emblem Echoes OST even has the English version of the ending theme "The Heritors of Arcadia," an absolutely gorgeous song.

If that special Fire Emblem fan in your life already has these three soundtracks, some CDs from the earlier games are still available. This even includes the OST for the stuck-in-Japan Super Famicom game Thracia 776. — Cassandra Ramos



---
Charitable Donations
Who's it for? Warriors of justice who haven't given up hope on our precious planet
Do we own any? You can't own charity, man!

So many good RPGs are about saving the planet. Chances are if you're reading this, you've already toppled a few red-handed corporations and stemmed your share of ecological disasters. Unfortunately, since the real world isn't being threatened by tendrils of crackling purple energy, its evils are more difficult to thwart. Here are a few quests to get you started:
Coin Toss is one of the few attacks that works in this case, so spam that beast when you can. It's cliche, but every little bit does help. — Zach Welhouse

---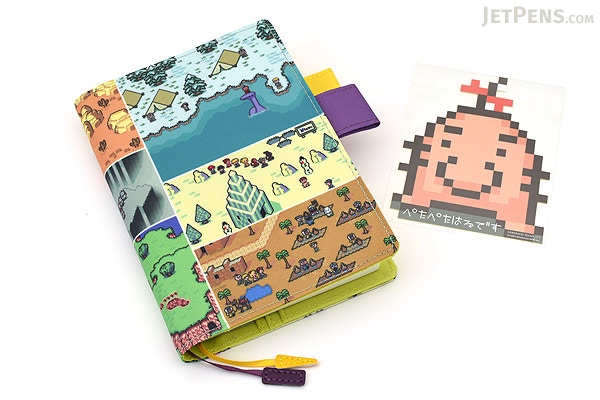 Who's it for? Stationary nerds; old-school hand-mappers
Do we own any? Zach has used a Hobonichi A6 Techo Planner with a Mother 2 cover for years.


Earthbound auteur Shigesato Itoi has spoons in many pots, including the high-end daily planner business. Each page of the Hobonichi Techo planner is ruled like graph paper, making it easy to add lists and impromptu dungeon designs to your daily notes and doodles. The paper is kind to watery ink, making it great for fountain pens and other artistic embellishments. The guide also includes an offbeat quote for every other day and a few short guides to Japanese culture, including tea and sweets.

The planner is a little pricey, but it is durable and comfortable to use. The standard setup includes a reusable plastic cover (the "Cover on Cover", ~$4.25) and a Hobonichi A6 Techo planner (~$33) or an A6 planner with reusable fabric cover (~$58). The reusable covers are available in many styles, but the most notable feature scenes from the Mother series and ship with a Mr. Saturn notepad or decal. Ordering from JetPens is cheaper for Americans than ordering from Japan, but JetPens doesn't currently have any of the Mother 2 covers in stock. — Zach Welhouse



---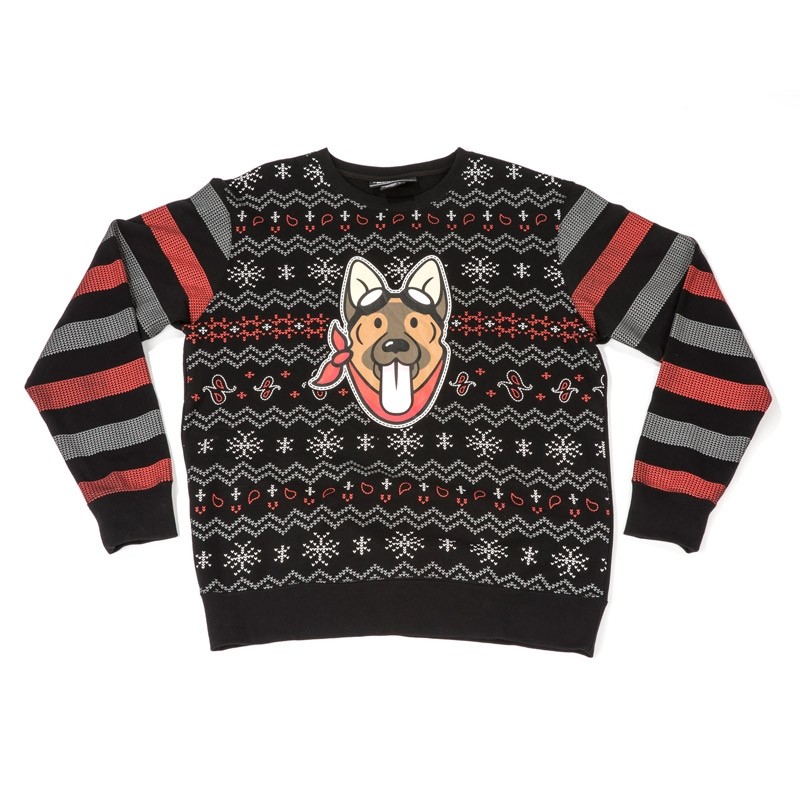 Who's it for? Cozy cosplayers; preppers anticipating impending nuclear winter
Do we own any? Nope. The Bethesda online store refuses to accept our bottle caps.


When the wild winds howl and snow hangs heavy at the door, it's a good idea to bundle up. What better way to show solidarity with one of RPGamer's favorite doggle-wearing hounds than to show his mug on a festive holiday fleece? Each fleece contains two arm holes, one head port, and one body aperture. As warm and as soft as these fleeces look, they probably won't do much keep a Cryolator at bay. Come to think of it, it may be worth waiting until Valentine's Day. — Zach Welhouse



---
That's our list and we're sticking to it—at least until the Steam winter sale, the Humble Store's winter sale, or NIS America releases a cookbook. Special thanks to everyone from RPGamer who contributed to the list and to the noble shopkeeps who provided images for the article. What are you planning to give your RPG-playing comrades this year? Is there anything you want to casually mention in case a potential gift-buyer is in the vicinity?