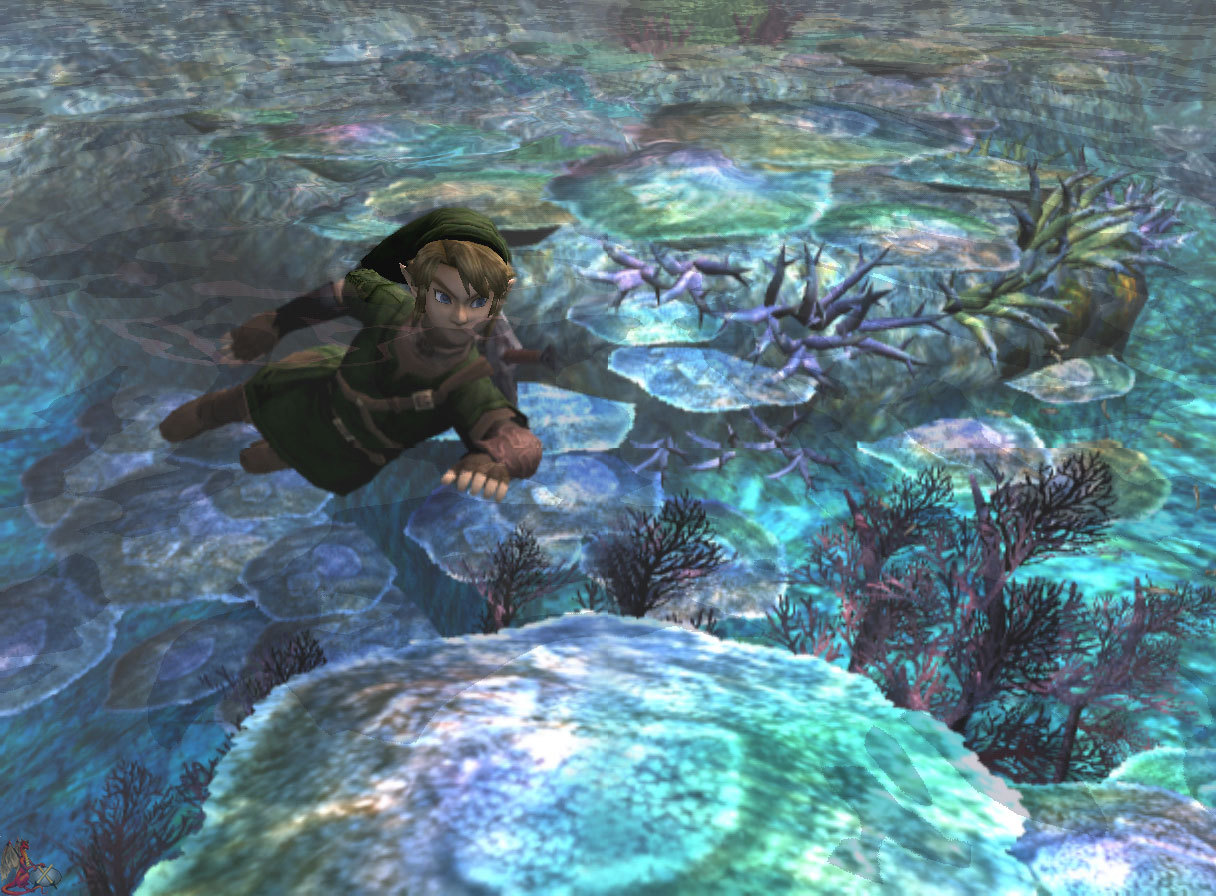 Link swims!
The demand to play the new incarnation of Twilight Princess is overwhelming. Everyone wants to know what the new controls feel like and whether or not their precious Link is as easy to play as ever.
The short answer is: Yes. I won't lie. There are some glitches in how the Nintendo Wii controller handles, but overall the feel of the game is a joy. I had little problem with either navigating the dungeon or handling Link's sword. However, targeting with the wand was time consuming. I could take my time with the boomerang to open the door with the four targets, but it was impossible to engage in a firefight with the arrow-slinging enemies without ducking for cover first. If that's how it was designed, I can live with that, but while playing, I was disappointed.
The puzzles were simple. The obvious one was tagging all four spinners with your wind-inducing boomerang. Like before, simply target one and lock onto it, then move to the next one, all while holding the boomerang directional control down. The second puzzle was using a large magnet and metal boots. This flipped Link upside down until the magnet dragged him over to the other side of the map. I also had to shoot down a couple ropes to open a second door. Trying to do this while being shot at with more flaming arrows was very difficult. I actually 'died' at this point, but my hearts magically refilled without delay.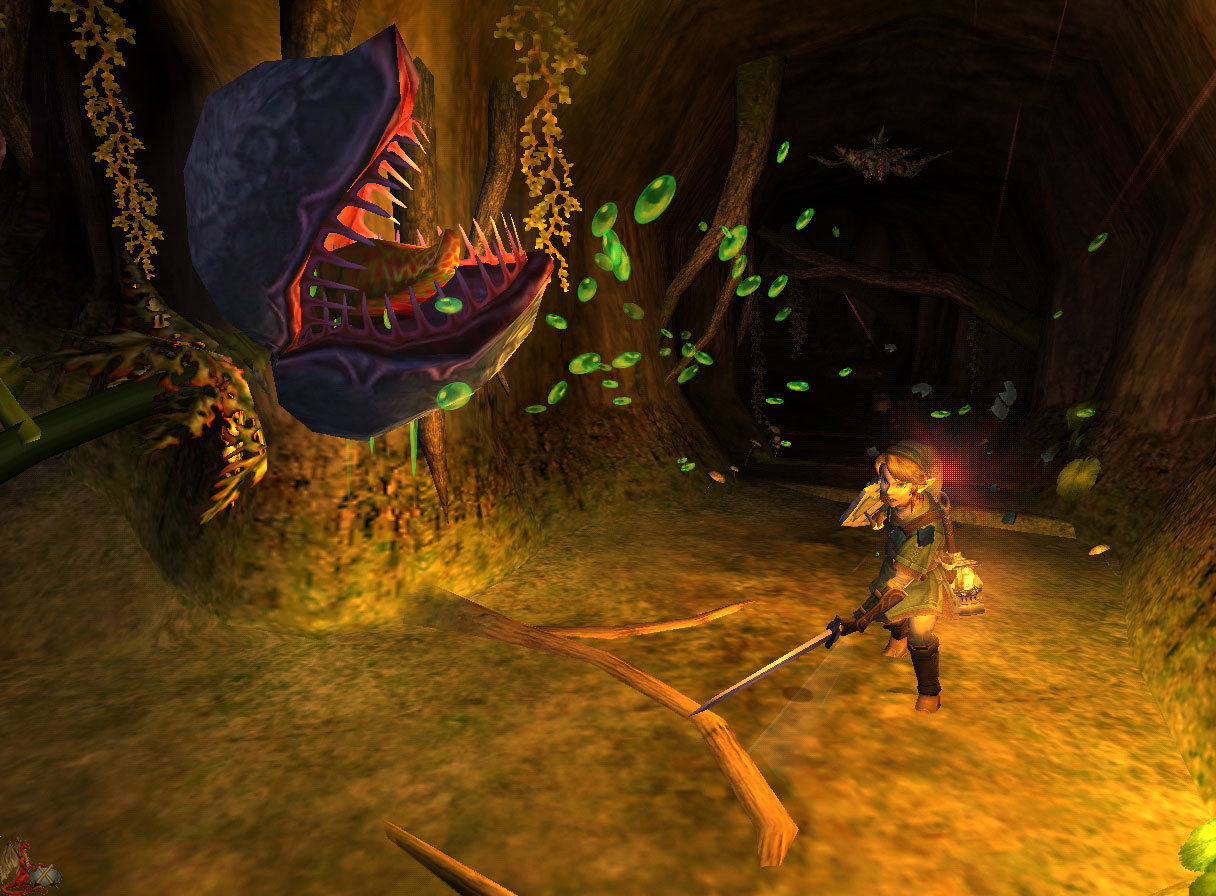 And slices!
The demo was surprisingly short, especially considering that last year there were three parts to that demo, and this year's only had a small dungeon with a boss and a fishing demo. I would've liked to try the fishing demo, but with wait times over an hour for a second go, I'll have to wait until this fall.