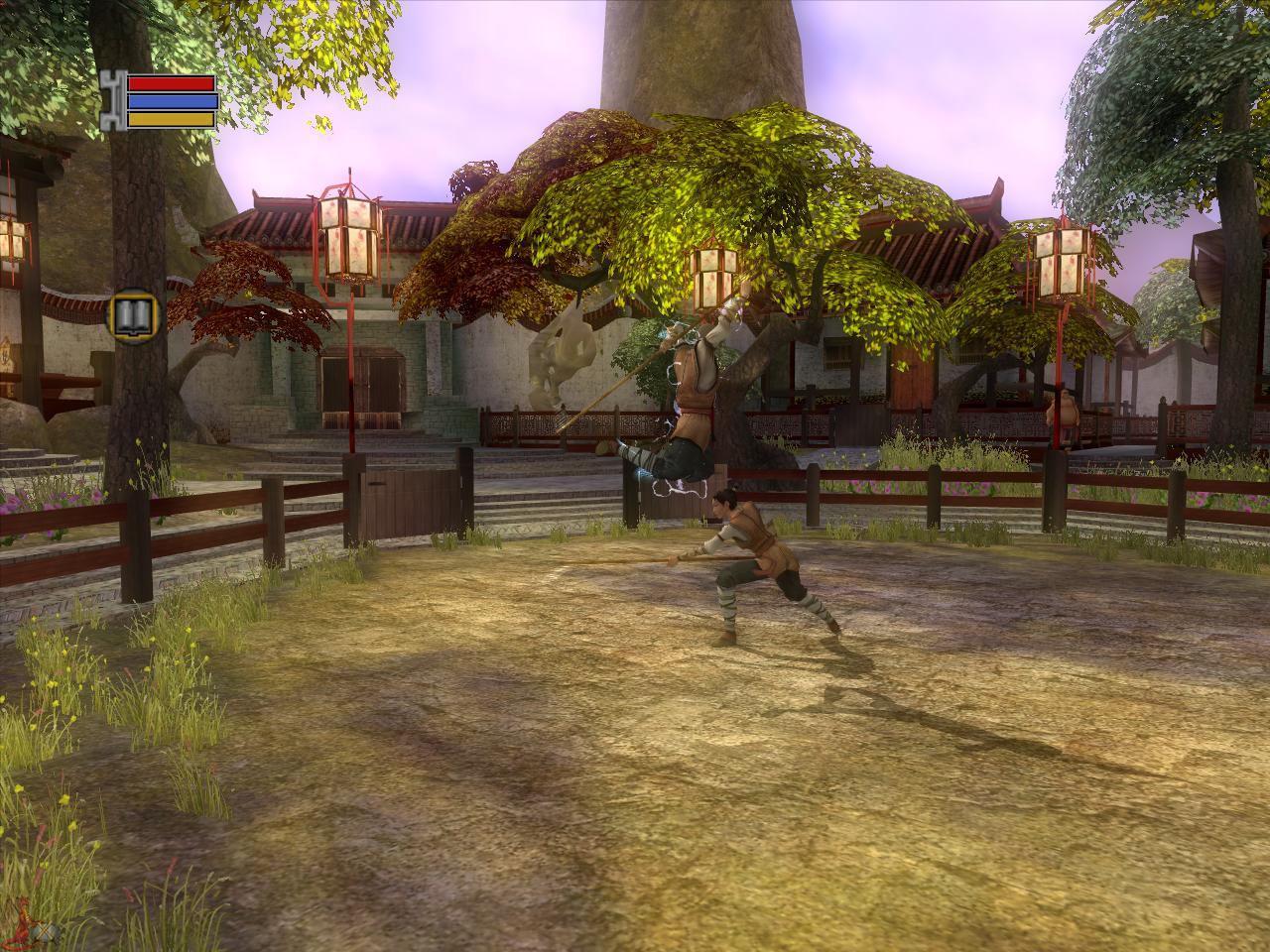 Battle in the town.
Bioware, in conjunction with LTI Gray Matter, recently announced an expanded port of Jade Empire for the PC. With a target release date being by the end of the year, Bioware was nice enough to sit down with RPGamer for an interview and give us a sneak peek at what they're doing with the title. Bioware is adding a number of elements, some dependent on community feedback.
First, the bonus seventh character from the Xbox version will be included as a standard part of the game. Bioware is making every effort to make Jade Empire's control scheme fit the keyboard/mouse setup as naturally as it did with the Xbox controller. While not finalized, current plans are to adapt it around a WASD format. Textures and details are also being cranked up to their original specs. Apparently the Xbox version was toned down from what Bioware originally wanted. Along with this, Biorware is making the environment even more immersive, and they particularly noted an abundance of monkeys.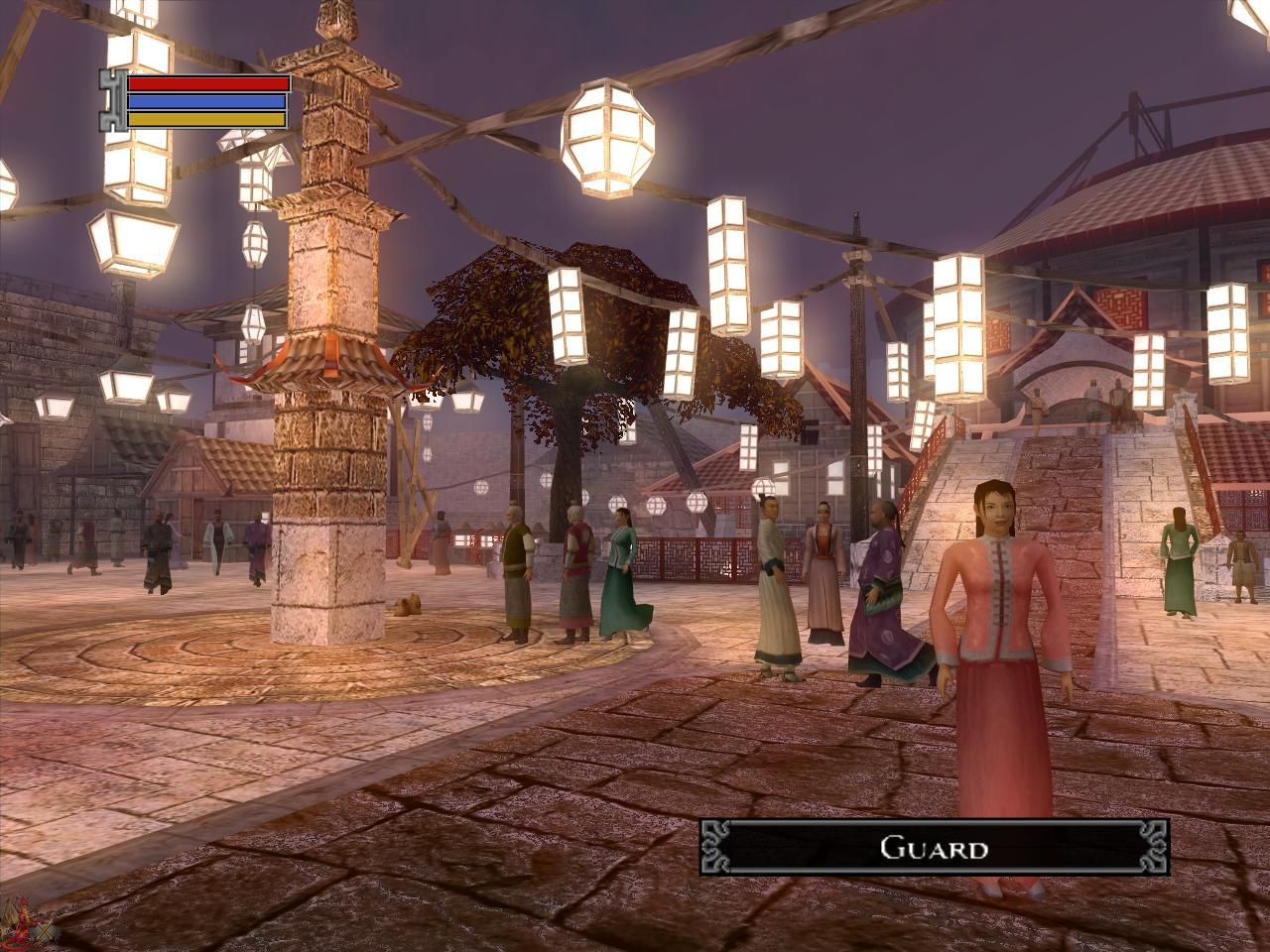 City at night.
From community feedback, they have opted to increase the difficulty of the normal and hard versions, while keeping the easy as it was. They are also evaluating the possibility of adding a further difficulty level, nicknamed "insanity". Also added is a new fighting style, the Viper style, which is reminiscent of how fast a snake strikes. They are also using their new specifications to try to sharpen the environment which reflects Jade Empire's unique and deep mythos.
Also slated for improvement are loading times; Bioware wants the experience to be as seamless as possible. AI will also be seeing an improvement, being more tactical and aggressive. They are continuing to listen to community feedback, and hope to have more items to tweak, both technical and content wise. Bioware has noted that they will consider adding modding tools, but nothing is finalized yet. This will be a PC exclusive with no plans to port to any of the next-gen consoles. Bioware noted that they would rather continue the story or mythos with a sequel rather than another port.