I had previously played a demo of Final Fantasy XII with my copy of Dragon Quest VIII. The new demo at E3 included new areas, new monsters, new magic spells, new characters -- but no gameplay changes were readily apparent to change the opinions I had formed of the game from the first time around. This was unfortunate, though expected.
Final Fantasy XII is generous with its gorgeous, detailed, realistic graphics. However, the battle system, one of the most central components of any RPG, feels shallow at best. This demo version was easily the least interactive of any Final Fantasy. While earlier games have been criticized for the player needing only to press X in order to achieve victory, I didn't even need to do that in Final Fantasy XII. Simply walking up to an enemy and waiting would see the beasts dead in a few moments. Beyond that, the game felt a lot like a bland MMO such as Final Fantasy XI, only stripped of other annoying PCs (I was supplied with allied NPCs with reasonably intelligent AI).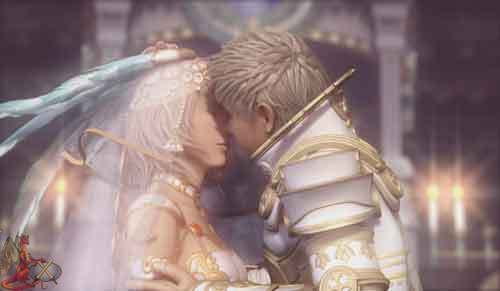 In the demo I played, I didn't really get a chance to delve into the license system, which serves as the game's character development and growth system. The demo mostly focused on going through a dungeon and battling enemies. Each time an enemy died, it would leave an unusual item, like scales, which I didn't really get a chance to make use of.
Playing Final Fantasy XII in demo form ultimately felt hollow. While it may be the case that the final game proves itself through the whole of its package -- music, graphics, story, characterizations -- there was little compelling gameplay on display for me to sample.