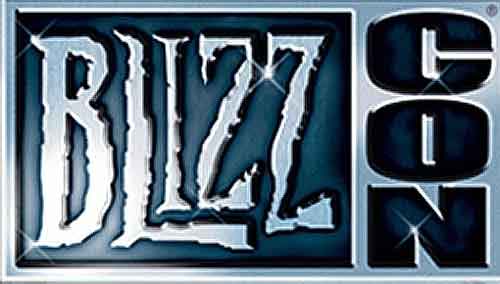 BlizzCon wrapped a little while ago, and I just realized that even though I shared some impressions and interviews, I never shared with all of you what the experience of being at BlizzCon 2011 was like. To remedy that, I compiled five picture galleries and a few thoughts on my experiences below. "Better late than never," I always say.
If you remember anything about BlizzCon 2010, you'll know that it was an off year in terms of announcements and games on the show floor. There wasn't much to talk about with Starcraft II having been released a few months prior and World of Warcraft: Cataclysm a few weeks away from launch. The fact that it was an off year was made evident by Chris Metzen's twenty minute speech on "Geek is" during during last year's opening ceremony.
On the other hand, BlizzCon 2011 was on the other side of the spectrum from 2010. The opening ceremony was filled with wall-to-wall announcements, and there were two brand new games to try on the show floor; three, if you include the revamped Blizzard DOTA mod. The opening ceremony, in particular, was a real highlight for me. I had a lot of fun just watching fan's heads explode after every new announcement. Everything, from the reveal of the Diabo III Collector's Edition to the unveiling of World of Warcraft: Mists of Pandaria, was met with genuine surprise and excitement. The one moment that stuck out to me the most during the opening ceremony was the Diablo III Black Soulstone cinematic trailer. It was quite the experience having Azmodan's voice reverberating through my chest. If only I could play the entire game with that sound system.
The other real highlight of this year's BlizzCon was the various panels on all things Blizzard. With four new games on the horizon, including Blizzard DOTA and Diablo III, there was a lot to talk about. The WoW: Mists of Pandaria preview panel laid out Blizzard's plans to insert a fully featured monster battle game into WoW. It was great to see other press members look at each other in confusion and whisper to each other, am I crazy or is this Pokémon?
The Blizzard DOTA and Starcraft II mods panel was great because I got to see how much time and effort Blizzard has been putting into the DOTA mod. Blizzard legitimately wants to make the mod great, and they pulled from their entire catalog of characters to populate the game. I briefly got to play the game on the show floor as the witch doctor from Diablo III. All of the hero units in Blizzard DOTA fit into four different classes: Tank, Support, DPS, and Siege. The witch doctor was a siege character, so I had to focus on destroying towers. My team lost the match, but I still had a lot of fun playing.
Blizzard's philosophy of making every match of Blizzard DOTA last twenty to thirty minutes does a lot to make you continuously want to play just one more game. The other thing that really impressed me during the mod panel was the new arcade menu that will be introduced in the Starcraft II expansion Heart of the Swarm. The Arcade looks similar to Apple's App Store in how it features great maps and mods from the community in the Starcraft II start up menu. The arcade section will do a lot to make great mods more visible to the community and get more people actually playing mods in general. If this new section works out like they hope, I really do see a bright future for mod makers who want to make a bit of money in the Arcade.
I also spent a bit of time playing Heart of the Swarm. The game focuses on Sarah Kerrigan as she tries to reassert her control over the Zerg swarm. The biggest change from the previous game, Wings of Liberty, is the fact that you control Kerrigan on nearly every map as a hero character. As you progress through the game, you also control how Kerrigan and the Zerg swarm evolve. All of the choices, RPG elements, and direct control over Kerrigan made the game feel very different from Wings of Liberty. It almost felt like a very light RPG-RTS hybrid. The game also features stellar voice acting, such as Abathur, the strange creature that controls Zerg evolution. Unfortunately, Kerrigan herself came off sounding particularly bad. Kerrigan, voiced by Trisha Helfer, sounded flat and disinterested compared to the strong voice acting surrounding her. This is a minor gripe given how great the game plays, looks, and sounds overall. Unfortunately, I didn't get to try out any of the new multiplayer units. I also didn't get to try out the Diablo III PvP arena this year, but I am thankful that I got plenty of time with Mists of Pandaria, Diablo III, and Heart of the Swarm.
The goodie bag this year was also very nice. I posted a few pictures of the contents above. The mini-Tyreal statue looks fantastic and is very high quality. The Mini-Shaman Thrall figure from Mega Bloks is also surprisingly really cool. This mini-figure is a sample of their future World of Warcraft Mega Bloks line, and based on this and what I saw at their booth, they are the right choice for this license.
Once again, it was a great show that satisfied fans at the show and those at home with a virtual ticket. I didn't get to check out the closing ceremony with the Foo Fighters, but I heard it was a fantastic show. The one thing that I'm left wondering about is if Blizzard will be able to top or match this level of quality next year. After this year (unless Blizzard surprises everyone with a reveal of Titan, the code name for the next Blizzard MMO), there won't be much to talk about since Diablo III and Heart of the Swarm would have just been released, and Mists of Pandaria is set to launch not long after the next BlizzCon. Of course, as a news guy, I care about big announcements. I'm sure the diehard Blizzard fans will be happy to just experience nerdgasm once again.