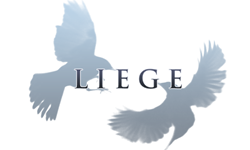 Coda Games has an update for its RPG Liege. The game is now available in a playable alpha state for backers.
Liege is an RPG inspired by classic console RPGs, but matured to match the age of the audience who grew up with those games. In Liege, the royal family falls into a deep sleep from which they do not awake. Players take control of numerous characters who experience the fallout of the power vacuum left in the royal families' wake.
Battles use a tactical, turn-based system and transition seamlessly from the overworld exploration. Actions characters take directly effect how defensive they are during opponents turns and careful management of offense and defense needs to be applied for success.
Liege is set to be released for PC, Mac, and Linux, with the game's alpha version available to backers on these platforms. No final release date has been set at this time.



Click here to view more screenshots.