VHS recordings of movies have traditionally carried disclaimers noting how they have been edited to fit the dimensions of most TV screens, but video games usually had nothing to worry about in this regard. Enix, however, is looking to change that; the company has revealed that Star Ocean 3: Till the End of Time will feature both a conventional display and the option to play the game in widescreen mode. The new 16x9 aspect makes a much greater area visible at the same time, affording a greater immersiveness to the game's various environments.
Here is a comparison of the two views. One screen is in regular perspective, while the other is the new, wider option: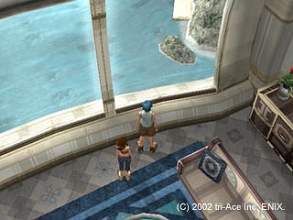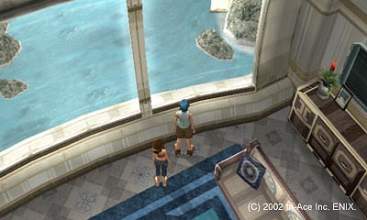 Star Ocean 3 is the long-awaited third entry in the series, and the first to appear on the PlayStation 2. Enix hopes to release the game November 28 in Japan, while a North American release is planned for the second half of 2003.