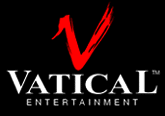 Vatical Entertainment are to bolster the Gameboy Color with the release of first person RPG Towers - Lord Baniff's Deceit. Vatical, who also made titles such as Top Gear Pocket and Bomberman Max, are impressed with how the title is coming on and have it pencilled in for a June 2000 release.
The player is given the role of a band of adventurers who set sail to join in a battle in Airatose against Sagon. As they sail forth, a magical storm brews up and shipwrecks them on an island known as Lamini (Land of Towers). They are in the middle of repairing the damage done to their ship but soon realize that all on the island is not as it seems. Full of mystery and intrigue they soon fall foul of Lord Baniff and find themselves imprisoned in his castle. To get out, the player must get past all of the Lord's minions and cut through his traps.
The game features extensive character and enemy variety. The player is allowed to choose from four classes of adventurer and each adventurer can be equipped with weaponry and armour, along with a useful selection of spells with which to cast down the foe. There will "hundreds" of monsters and enemies throughout the castle that the adventurers will come up against. Within dungeons the player may also find items that may be utilised or stored.
What else is interesting is that the game will feature 'human' touches in that the player must rest and feed his adventurers. It is not known whether this takes place ina town or possibly in a camp within the castle. What is clear, however, is that the game will be big, ever more so because it's arriving on the GBC. There will be fifteen full levels which promise complexity and a challenge.
The graphics for the game look very polished and the game is viewed in a first person perspective way, and from the screenshots released, gameplay mainly takes place in dungeons and castle areas. The game also will feature the ability to save two save games rather than one which should endear it a bit more in consumer land.
Finally, the game is also set to ship with the ability to connect via the link cable and feature a two player experience. This in itself sounds very promising, and hopefully the feature should work well, and thus the GBC's first breakthrough PC style RPG will also feature multiplay. The game is set to arrive this Summer, and RPGamer will keep you posted on this promising GBC title.