The much delayed, often praised, and long awaited RPG from Working Designs, Lunar: Silver Star Story Complete has begun shipping directly from Working Designs. However, if you have ordered from Babbages or Electronics Boutique, both companies have said that pre-orders will be filled by June 2. The reason for the delay was explained by Mr. Ireland of WD:
05.27.99
"The ship date slipped because the fulfillment house didn't have as much ready as they were supposed to today, nor will they tomorrow (we're sending someone down to check on them...). Web orders for EB and Babbages are going out tomorrow, preorders from us are already gone, but retail won't be shipping until Tuesday."
Lunar: Silver Star Story Complete is the remake of the Sega CD game, Lunar: The Silver Star. The PlayStation version features an almost completely rewritten script, as well as the addition of anime style FMV.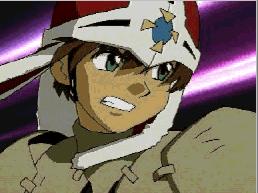 Join Alex in his quest to become a Dragon Master