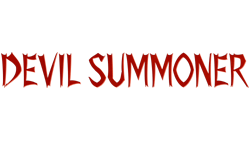 On Sunday, the official PlayStation Blog posted a list of upcoming digital releases for the week of April 1, 2014. There are two RPGs on the list, the most notable of which is a digital release of the now hard to find PS2 game, Shin Megami Tensei: Devil Summoner: Raidou Kuzunoha vs. The Soulless Army.
"In the shadowy evening mist of Taisho, a young girl appears with an unusual request: "Please kill me…" As Devil Summoner Raidou Kuzunoha, uncover the mystery of the girl's strange abduction in this unique action RPG."
The other digital RPG release is Ragnarok Odyssey ACE for PS3 and Vita, which will also be available physically.
"Venture into the Sundered Lands to rise through the ranks of a legendary mercenary company. An expanded and enriched version of the original RPG Ragnarok Odyssey ACE features new quests, new character customization, and a new 400-floor dungeon!"
Let us know in the comments if you are excited to see Devil Summoner get the PS2 Classics treatment or if you plan on picking up the new Ragnarok Odyssey.