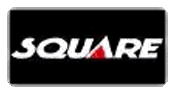 Square has made the announcement that it will once again begin to publish guidebooks for its Final Fantasy series. Fans of the game will recall that Square opted against such publications with Final Fantasy IX, choosing instead to incorporate an online guide into the PlayOnline internet site, which players could access for free. Sakaguchi made this decision partially in an attempt to take the RPG experience back to the days where players were forced to explore and discover all on their own, completing Final Fantasy IX's nostalgic theme. As well, this move was made with the intent to further establish Square's online business, as well as to move the series closer to the eventual production of Final Fantasy XI, which is planned to run entirely online.
However, the fact cannot be overlooked that printed game guidebooks, which can sell several million copies in the case of popular games like the Final Fantasy series, are a major contributor to the income of game companies. Further, the books themselves aid game sales by acting as a source of advertisement and information. While Final Fantasy IX was considered a successful venture, it failed to sell over 3 million copies, which was Square's sales estimate for the title. The company feels that a contributor to this decreased total was a general lack of information regarding the game, which is provided in game guides.
Having learned their lesson, the company will likely continue with these printed game guides until they are sure they have discovered a superior manner in which to distribute such information. Fans should expect to see Final Fantasy X accompanied by a published guide, as well as other upcoming Square RPG titles.