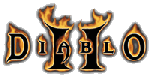 After its Diablo II servers were hacked into during a period between December 19th and January 1st, Blizzard Entertainment has taken steps to repair the damage. The problems stem from the 'murder' of several hardcore characters, some of them at the top of Blizzard's hardcore ladders. For those unfamiliar with these ladders, they are arranged such that if a character dies once, he or she is dead for good. Since the hackers were responsible for so many deaths, however, Blizzard has apparently reconsidered its policy of zero sympathy for character loss(an official indifference towards mishaps ranging from power outages to little sisters), and announced they will restore all characters that were affected by this incident.
Character loss is not the only problem that players have experienced; items, skill points and experience have also been affected in some cases, and according to Blizzard this holds true not only for hardcore players but for some regular players as well. Included in Blizzard's fix will be the revival of all hardcore players killed, and anyone who feels they have been cheated out of something will have the option to use a manual flagging mechanism which will allow their characters to be restored.
The characters will be regaining the items, skill points and experience they possessed as of Tuesday, December 19th. This change will be automatic, and there is no need to contact Blizzard in order to request a character restoration. The manually restored characters will also revert to their December 19th status.
These problems are not the only matter on Blizzard's agenda for Diablo II; their website has recently announced the release of a demo version of Diablo II which is available here. It appears the demo will encompass the first two quests of Act I, much as the open beta version of the game did. The download is fairly hefty at 135 MB, but well worth it to those who have not yet purchased the game and wish to play it. Blizzard is still working on an expansion for the game, which is due out sometime in the first half of 2001.