Though I wasn't a fan of the original first person Phantasy Star titles, I did enjoy the offerings on the Dreamcast system. There were plenty of Sega exhibitors on hand who were happy to flesh out some information for me. While the game's been at E3 more than once, this was my first opportunity to get my hands on it and see what all the fuss and bust was about.
I entered into the game right in the middle of a story and battle sequence, surprising me into action. I had several allies which I could not command, but they didn't do too bad about attacking enemies once they got into a very close range. Unfortunately, there is no way to actually decide their actions, which mostly made the main character's attacks the important part. As I finished whipping through one area with my overpowered characters, I moved into another area which had some minibosses. I noted one enemy was considered the leader monster, but killing this monster first seems to have no particular effect on the battle.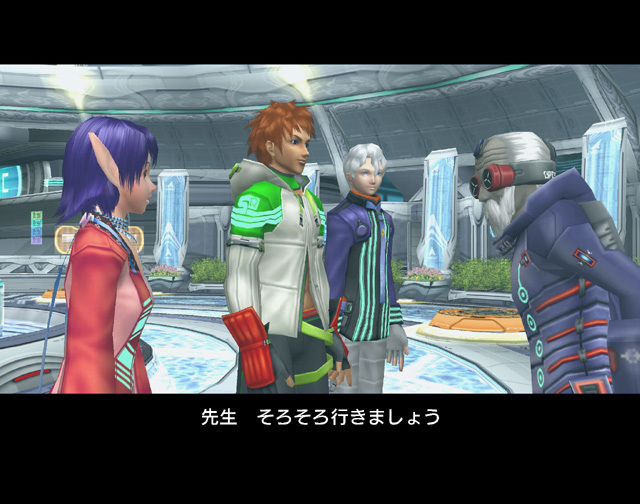 Finally the boss emerged, and two of my three allies abandoned me, so it was a much closer battle than the previous ones were. Swapping out weapons, a gun was used to shoot down the enemy by aiming at its wings, tearing them to shreds and doing a small amount of damage. Once he was down on the ground, I was able to quickly swap to a melee weapon and do some major damage. This repeated a few times until the boss was defeated. A small bit of storyline followed; I'd apparently rescued a woman of some importance, but before she could properly thank me she passed out after some sort of vision. This is where the E3 demo ended. Though short, it doesn't look half bad, but realistically I'm not sure I know enough people who are interested in playing the game online, which makes me wonder how successful the online portion will be.